Maneuver Your Cart With Ease
The PowerCart H-Series is a compact and highly maneuverable industrial cart mover. It combines the hydraulic lift system of a manual jack with a unique quick-connect hitching system, creating a fast, powerful, easy-to-use, and highly maneuverable cart mover.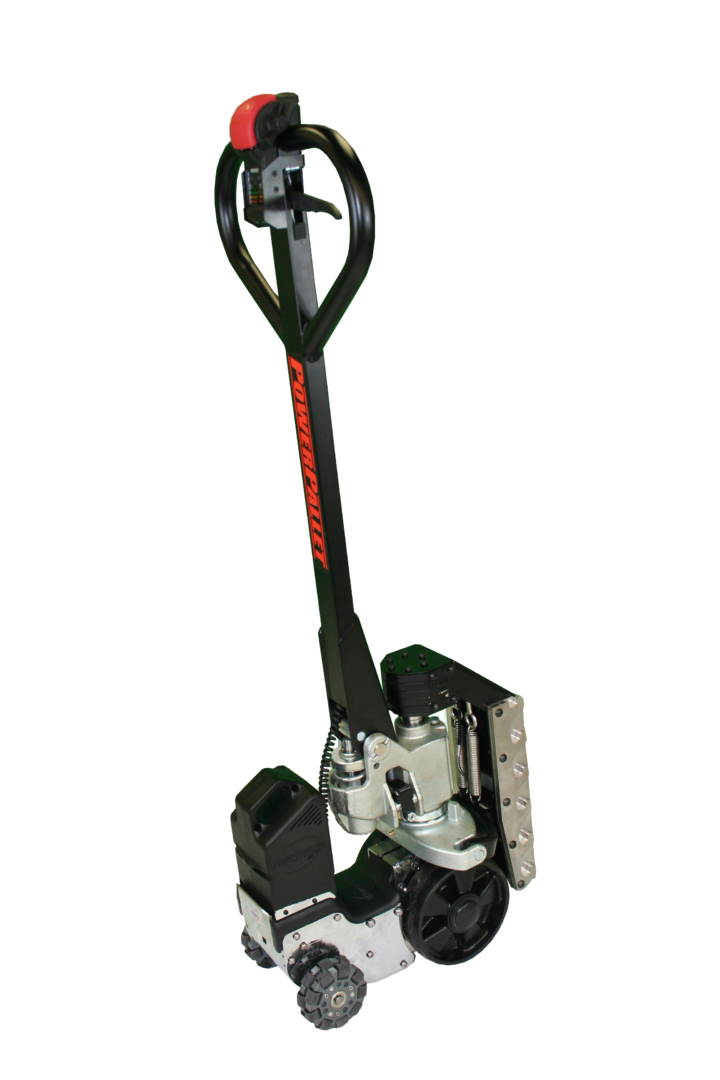 Perfect for light-duty cart

moving applications

Compact, quick-change, fast charging

Li-ion batteries

Custom hitches available
Highly maneuverable
Quick-lift

manual pump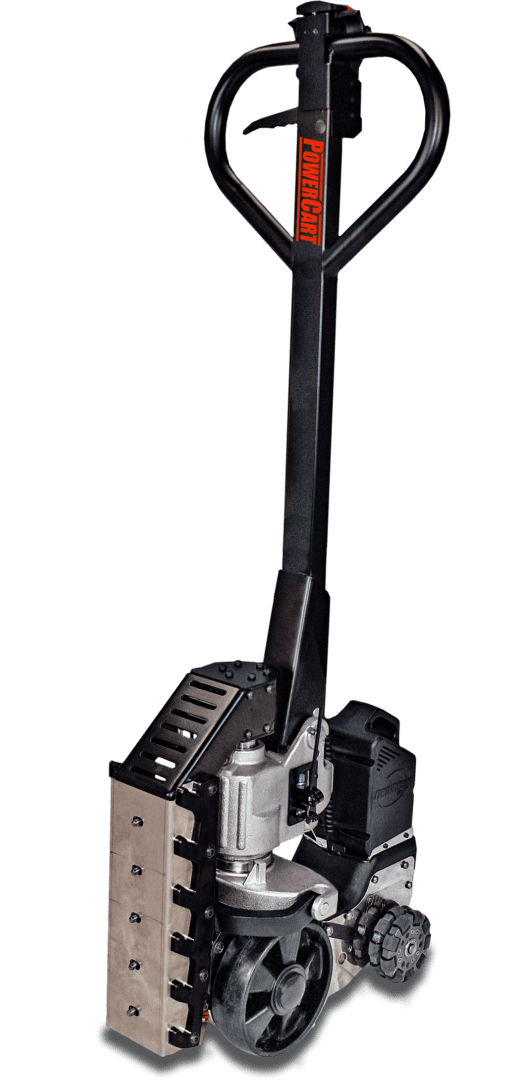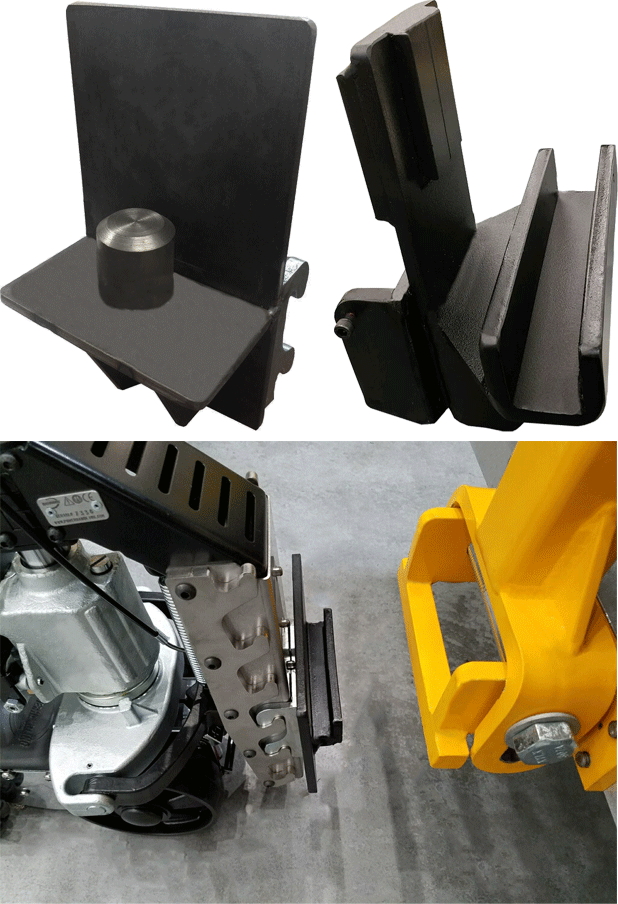 Quick-Connect to Virtually Any Cart
Custom "hooks" allow for user-configurable connections and heights to connect to virtually any type of cart. Connecting via the mating cart hitch (attached to each cart), the PCH allows a single operator to effortlessly move wheeled loads weighing up to 3,500 lb.
Our team of engineers is available to create custom hitch designs to meet your specific application needs. Many of our custom hitches remove the need for the cart side hitch.
The lightweight 4.5 lb Li-ion drop-in battery allows for easy and fast battery replacement to get you back to work in seconds. The 90 minute quick charge battery allows for continuous running when using two batteries. The PCH can also operate without a battery in manual mode.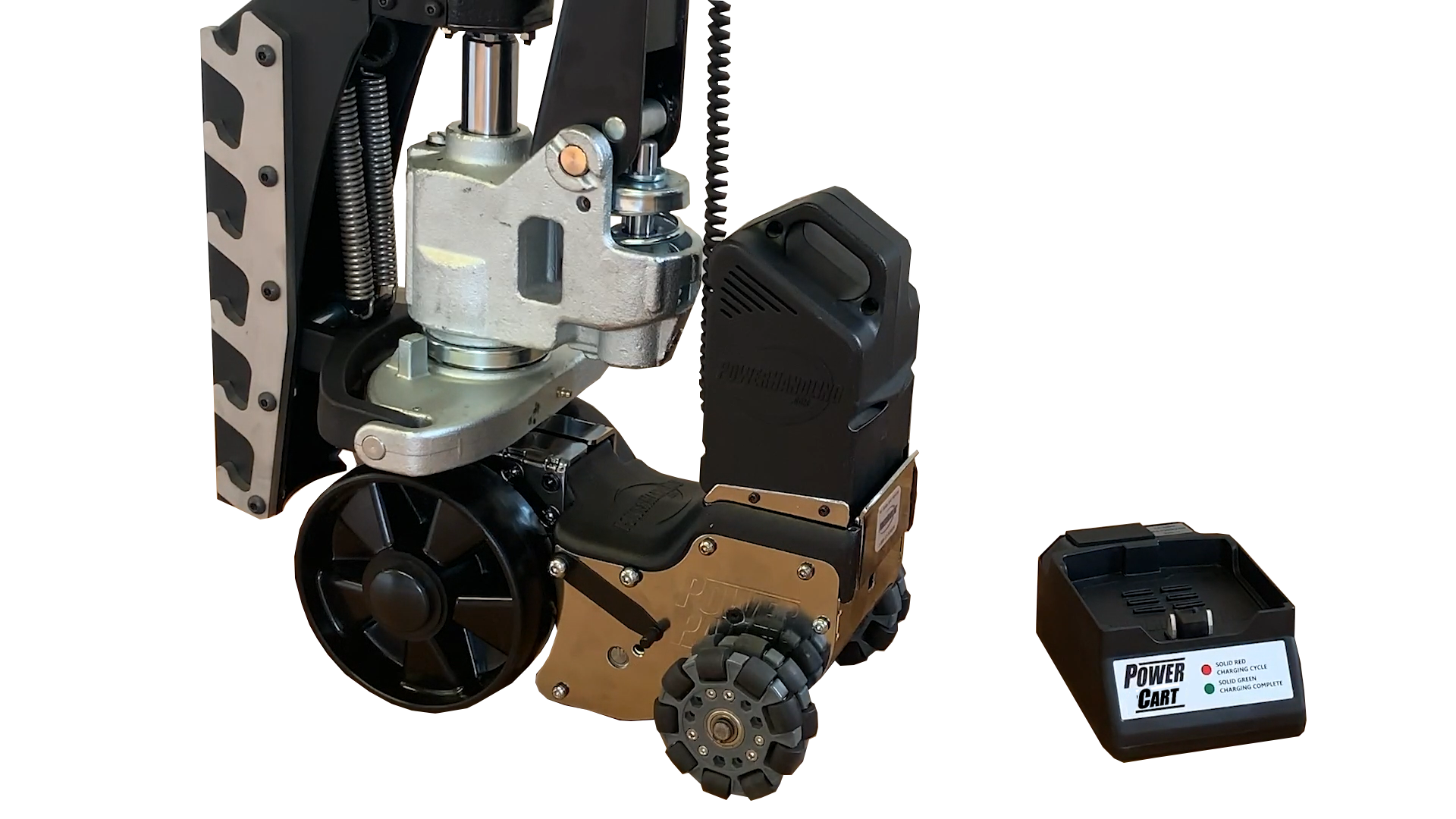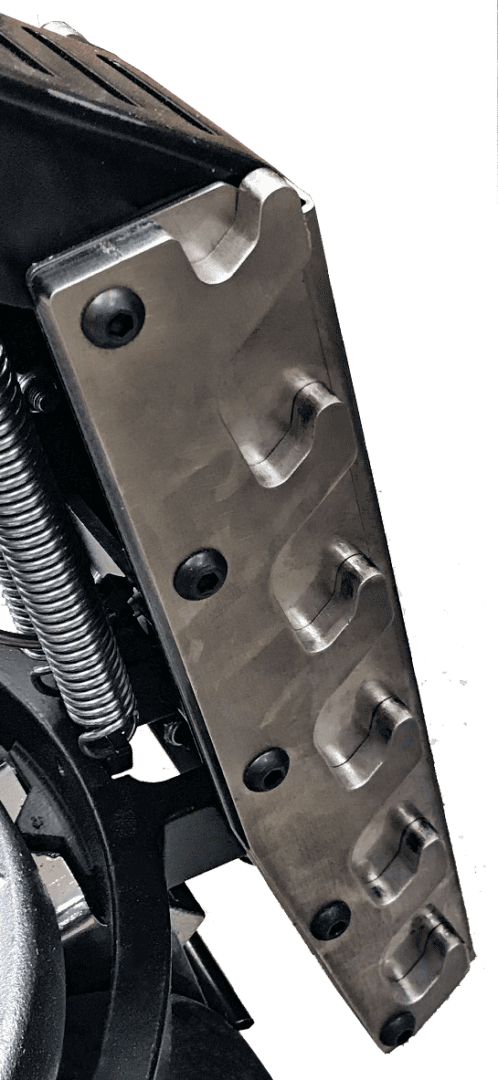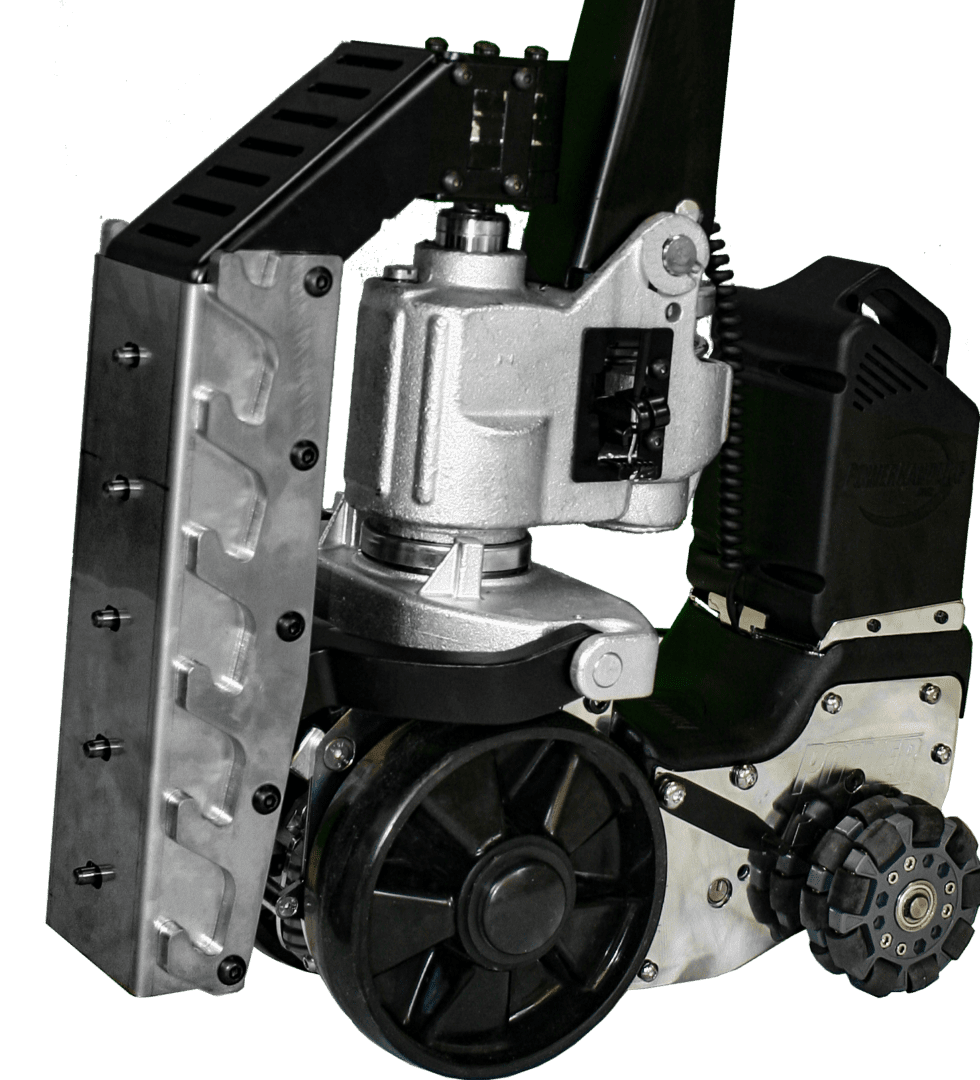 The PowerCart H-Series has the ability to hitch up to a wide variety of industrial carts. With custom hitch options available, you will be able to move different styles and sizes of carts with ease.
With more than 180° of directional rotation at the hitch and a footprint less than 11" wide at full turn, the PCH offers exceptional maneuverability in tight spaces. Additionally, the PCH is intuitive and easy-to-use either pulling or pushing loads.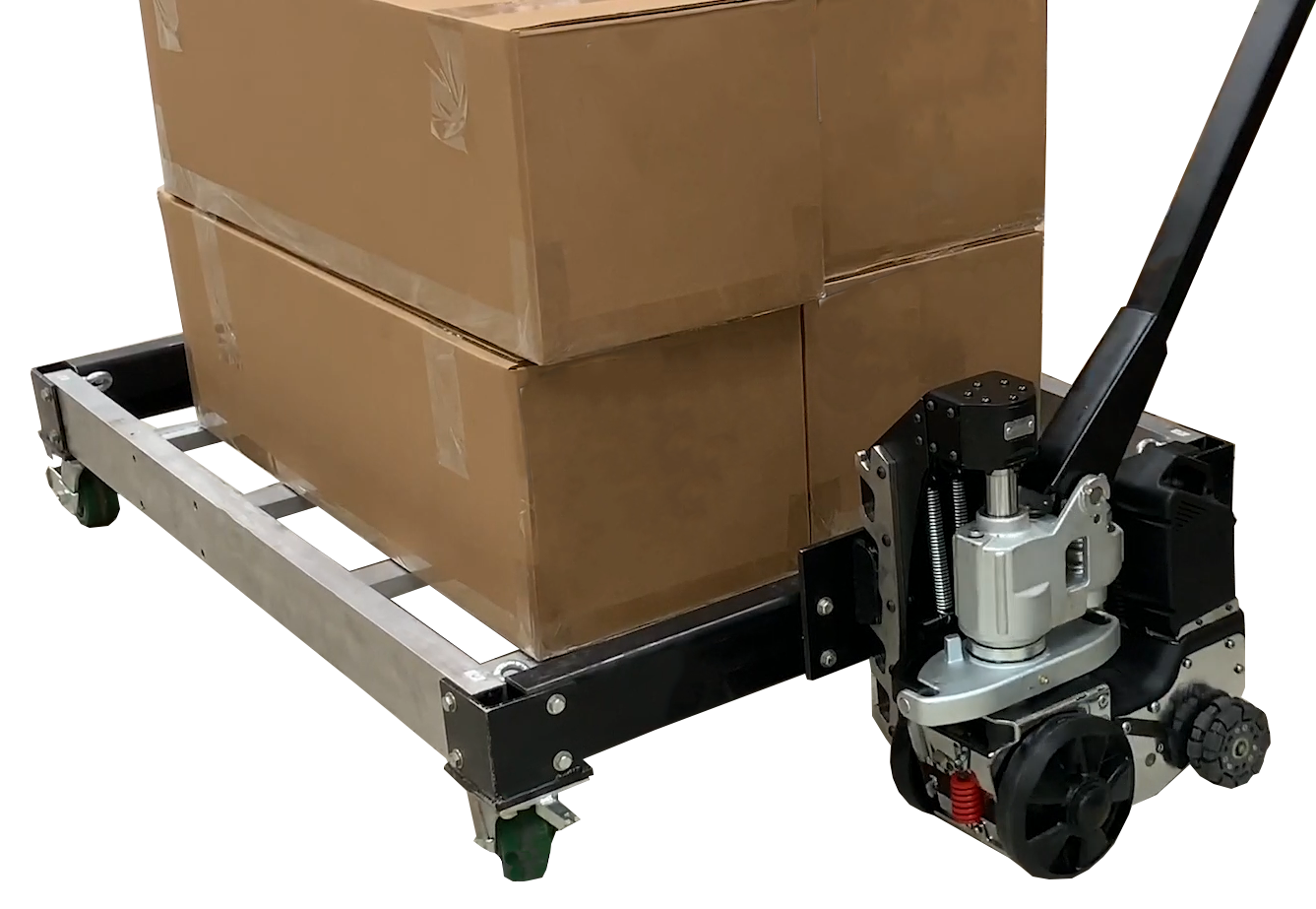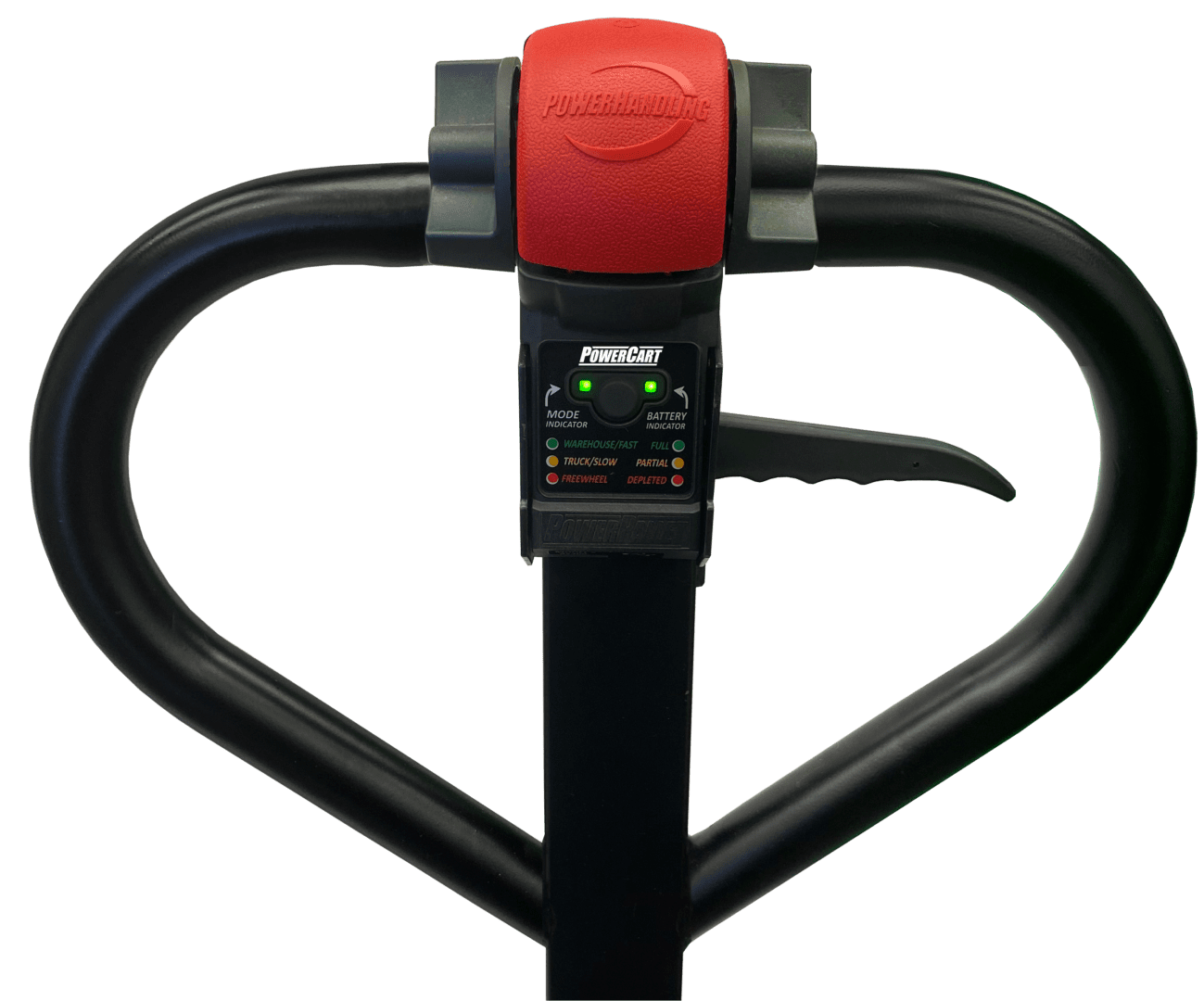 The PowerCart H-Series offers three modes of operation to suit whichever application you need. Warehouse mode uses the power of the PowerCart H to efficiently move your load with speed and control. Truck mode allows for operation with the tiller upright, creating maneuverability when working in confined and tight spaces. Manual mode can be used to operate the machine manually, without the need for battery power.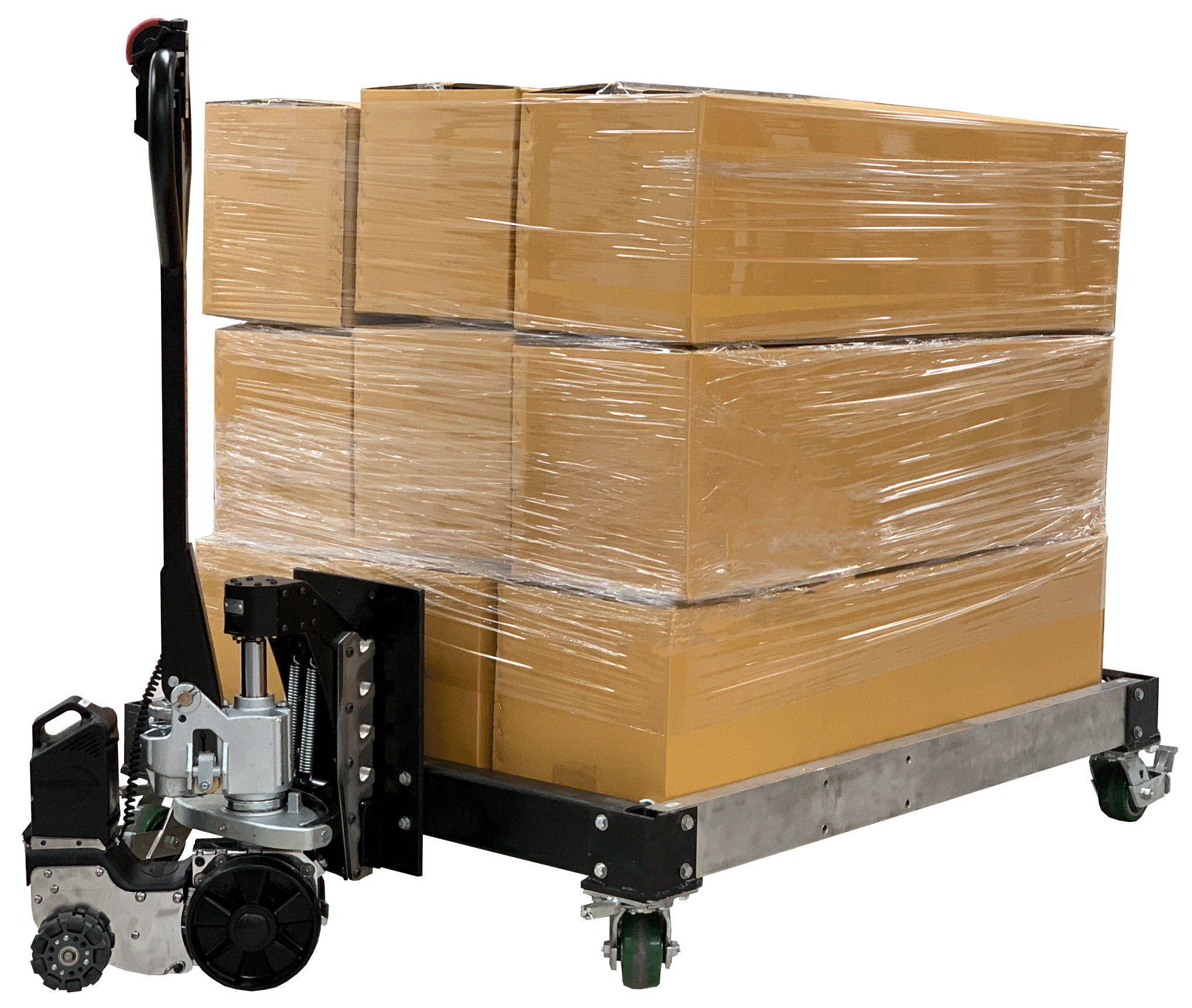 The PowerCart H-Series can handle tight spaces in warehouses, heavy industry, general manufacturing, food distribution, and more.
2 hrs. from 80% depletion
Drive wheel: Poly
Stability wheels: Nylon Request more information.