PowerRoll T-Series Pneumatic Roll Pusher
Maneuver Tissue Rolls with the T-Series
PowerHandling's pneumatic PowerRoll T-Series is a compact, yet incredibly powerful machine designed to be gentle enough for non-woven fiber/tissue paper industries.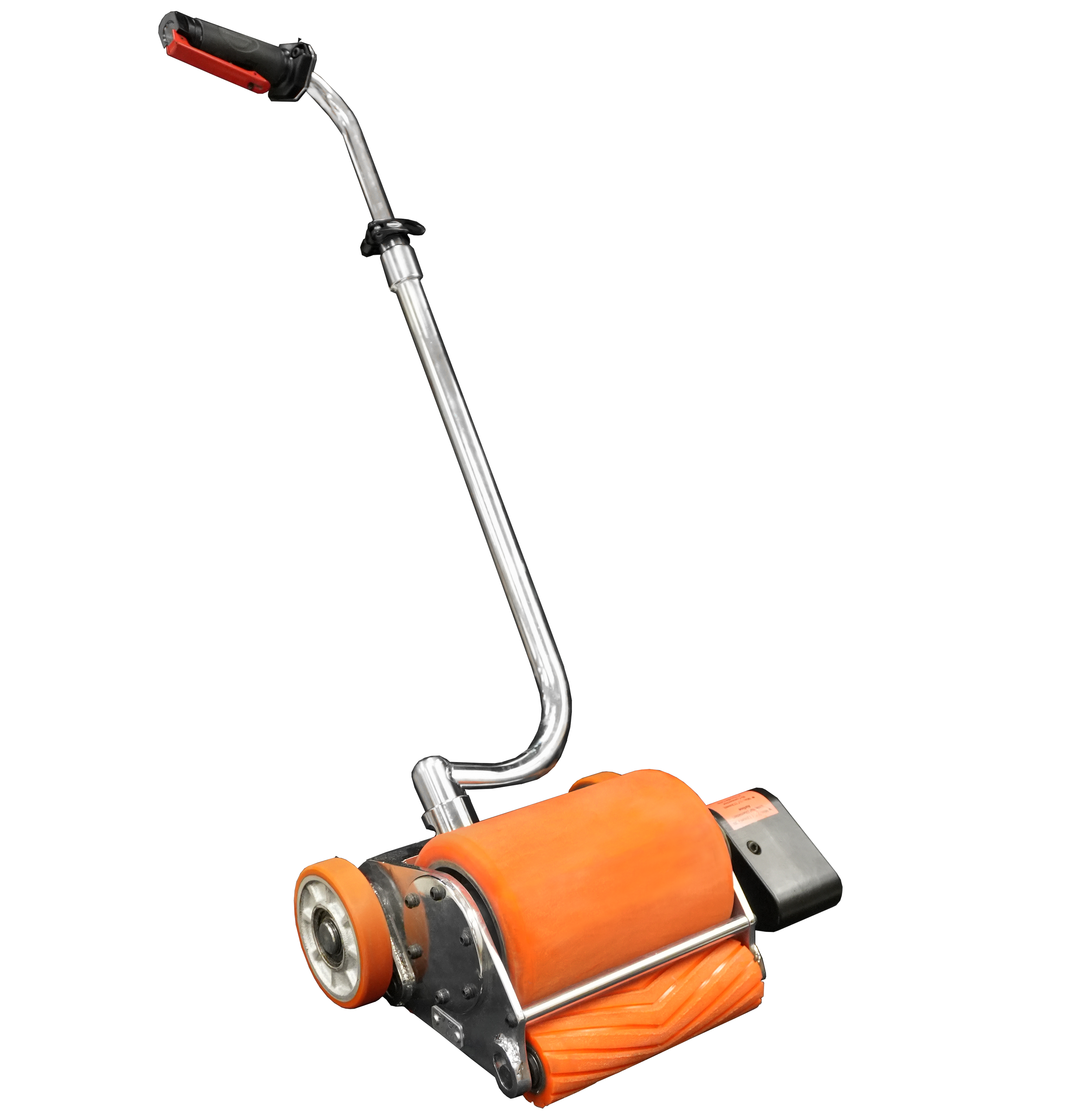 Designed to push and pull lightweight and fragile paper rolls with power and precision.
Reduces material waste caused by roll damage.
Quickly and easily maneuverable between closely arranged rolls, allowing for excellent maneuverability in tight spaces.
Two handle options are available to allow you to tailor the use of the T-Series to many different applications and operators of the machine.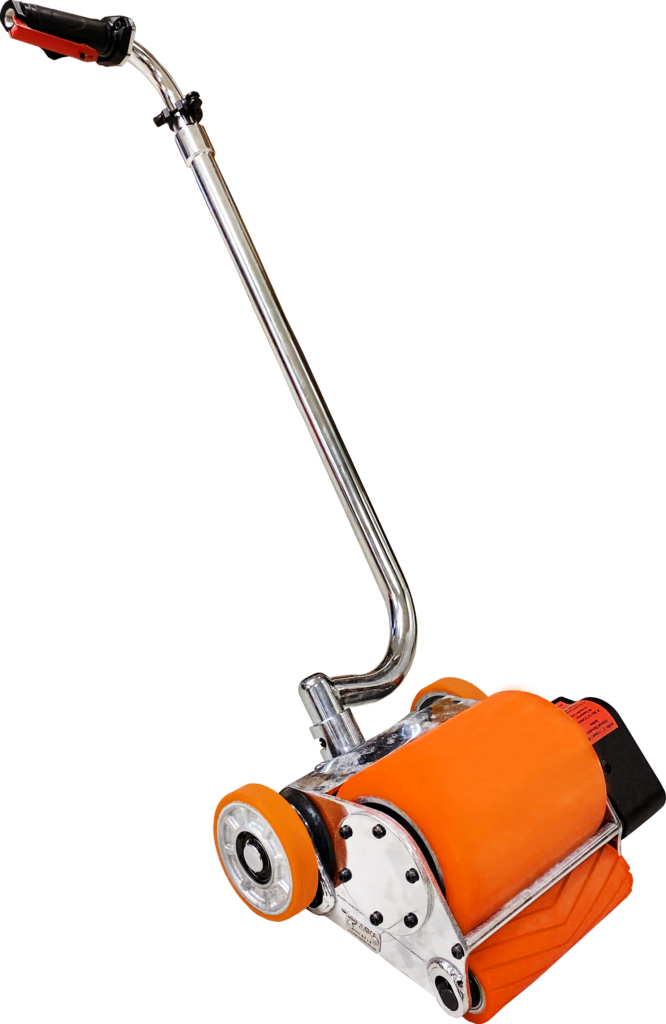 The T-Series is designed for non-woven fiber/ tissue paper industries. The large drive roll allows for maximized grip on lightweight and fragile papers while minimizing the risk of material damage through drive roll impression or tearing. The T-Series reduces material waste for tissue paper manufacturers.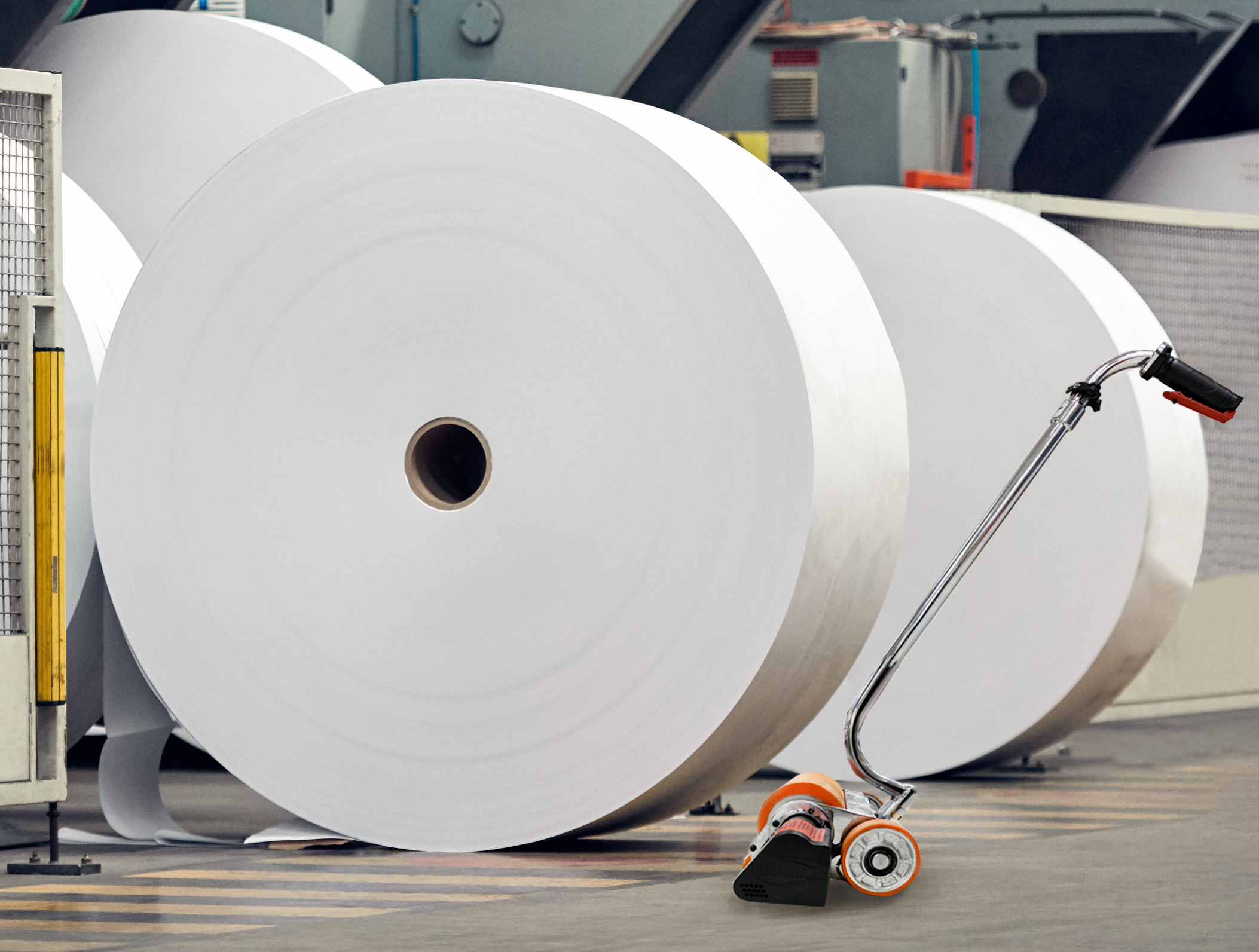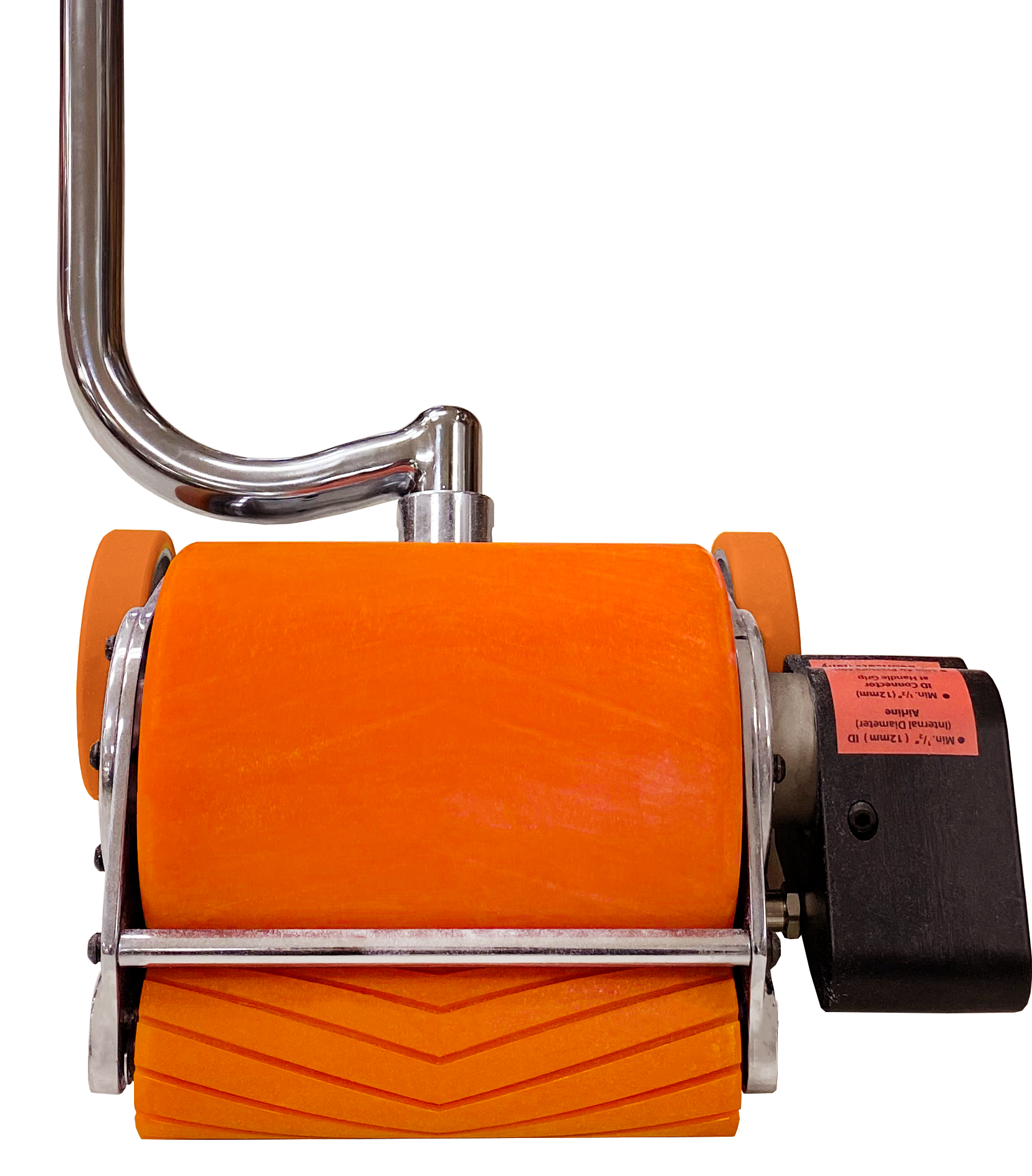 Experience effortless maneuverability with the extra-large, heavy-duty rear wheels. Simply shift the machine on its back wheels for easy and precise placement and adjustment.  The T-Series machine is built strong with a cast steel core, double sealed ball bearings, and bonded urethane rolls. It can stand the rigors of the tissue paper industry by moving heavy rolls while providing effortless movement. 
PowerHandling's Patented Direct-Drive Design houses the Motor-Gearbox "inside" the Drive Roller, improving reliability, reducing overall size, and eliminating any drive-related maintenance.
The T-Series features a heavy-duty, welded main chassis that is in a true box layout. It is reinforced and chrome plated for increased strength and integrity as compared to the traditional bolted together design of others.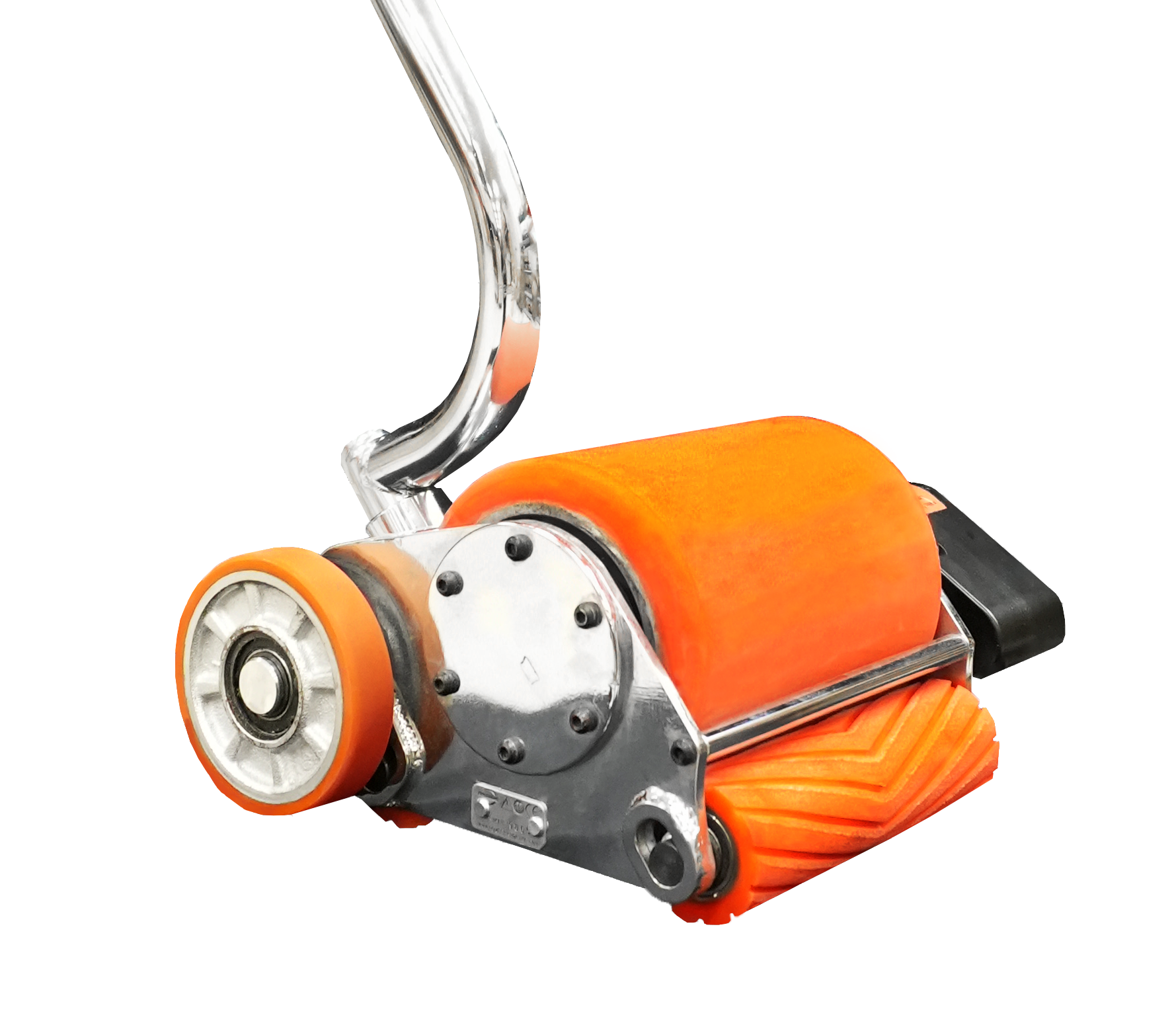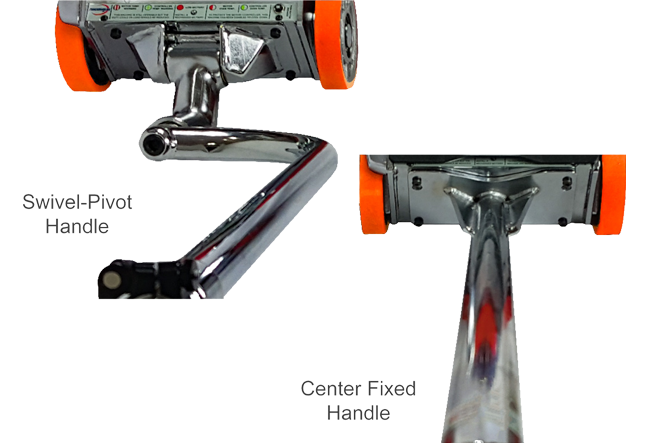 The T-Series has two handle options to improve ergonomics in your operations:
Swivel-Pivot Handle (swivels left, right, forward, and backward) to use the machine in any position. The SP handle allows pulling rolls and reels away from walls or out of machinery where no access to the back of roll or reel is available.
Center Fixed Handle (fixed straight handle) to use the T-Series from directly behind.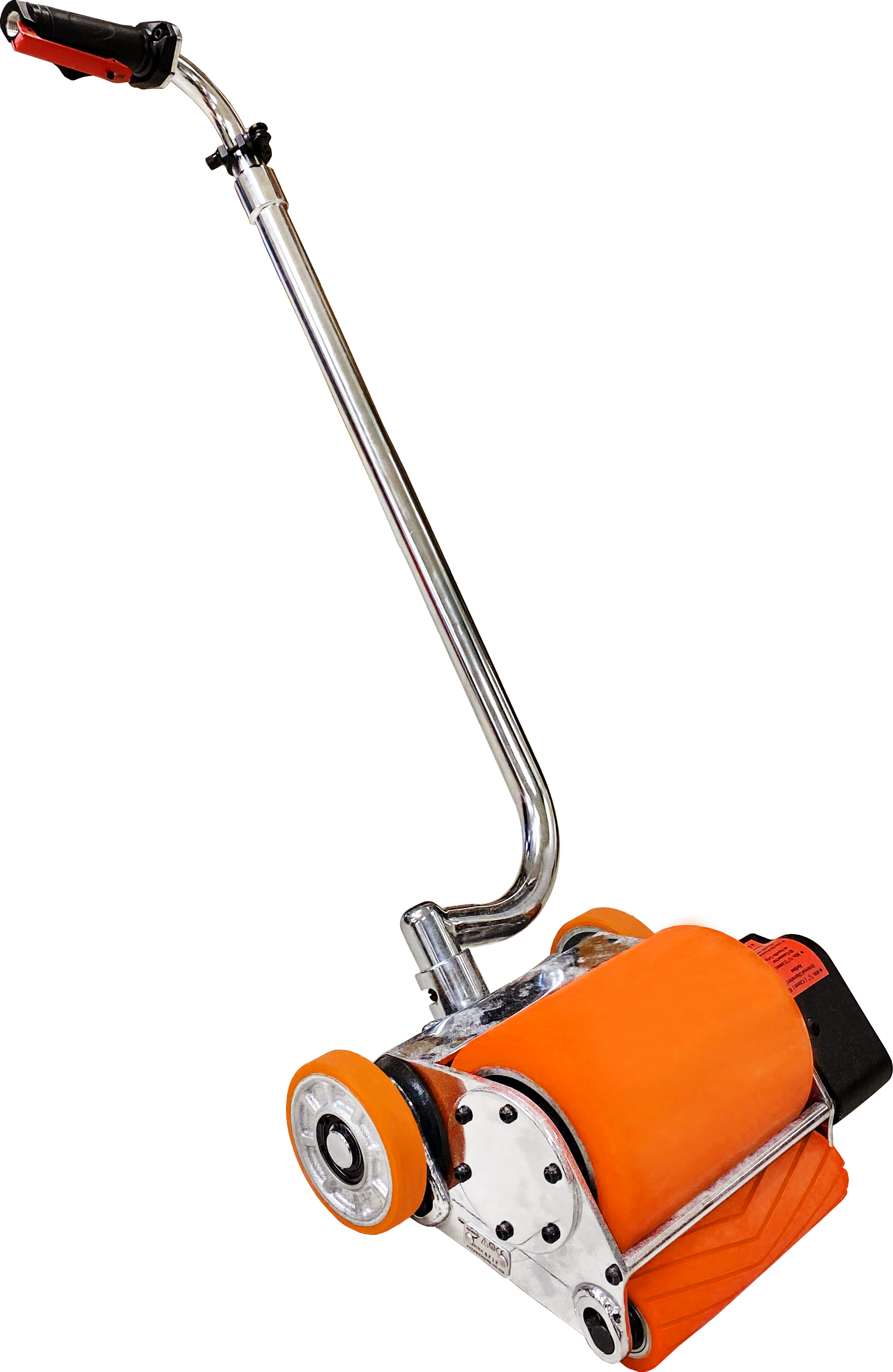 The PowerRoll T-Series is designed and built to move non-woven fiber and tissue paper.
Air Models

Estimated Max Load Metric Tons (lb.)


Cable - Flat | Paper - Flat | Paper - Lift

Speed Capability m/Min (ft/min)

Duty Cycle Capability


(Low-High)

Req'd Air Pressure


Bar (PSI)

Req'd Air Volume


Ipm (cfm)

Hose & Fittings Inside Diameter


mm (inches)

T40

Max. Loads Vary Widely Depending on Application

17 (55)

High

7-8
(101-116)
1,500
(53)
12-15mm
(1/2"-5/8") Request more information.