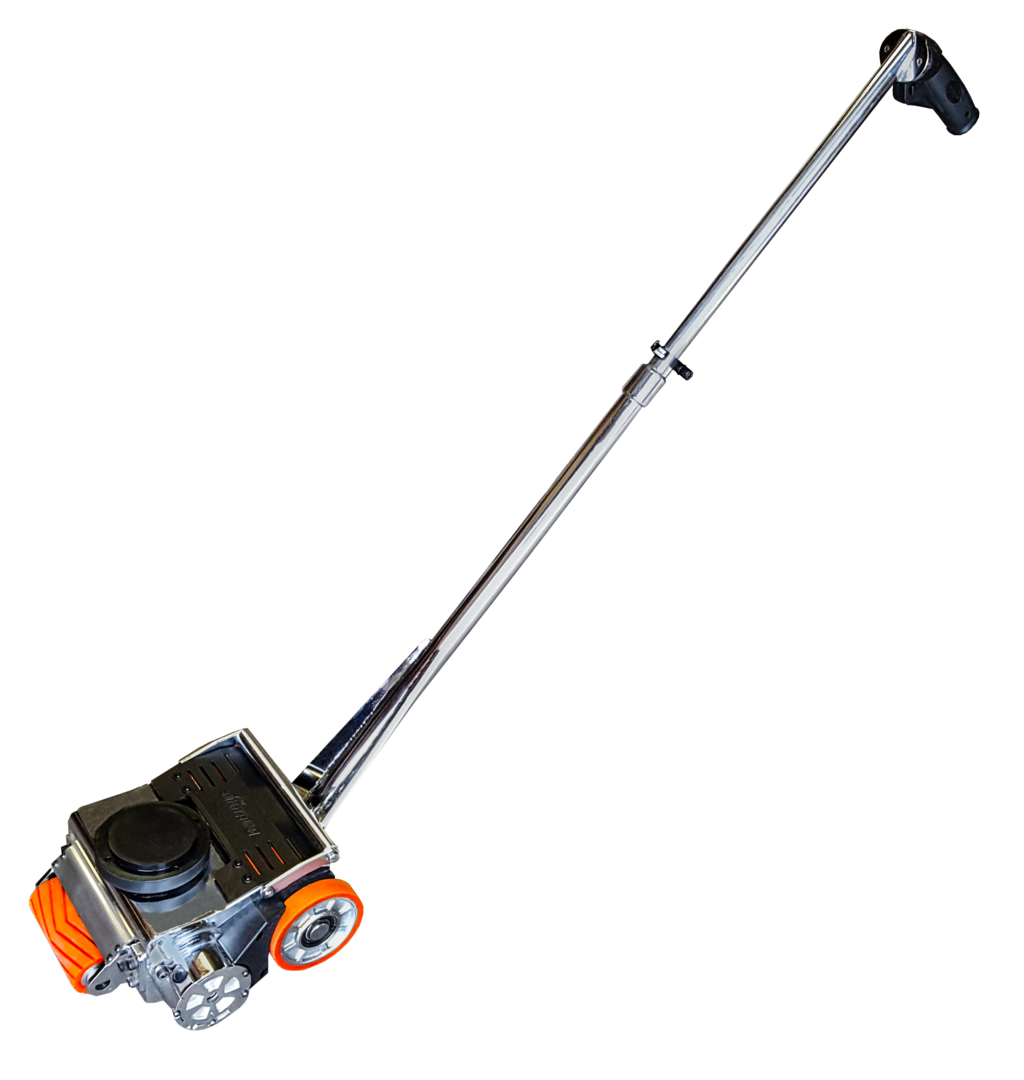 PowerMover G-Series Industrial Cart Mover
Bring Power to Your Cart Moving Operations
The PowerMover G-Series is an ultra-compact, high-torque, industrial cart mover. The PowerMover G-Series is the most powerful cart mover we offer, allowing a single operator to safely and easily maneuver wheeled loads up to 80,000 lb.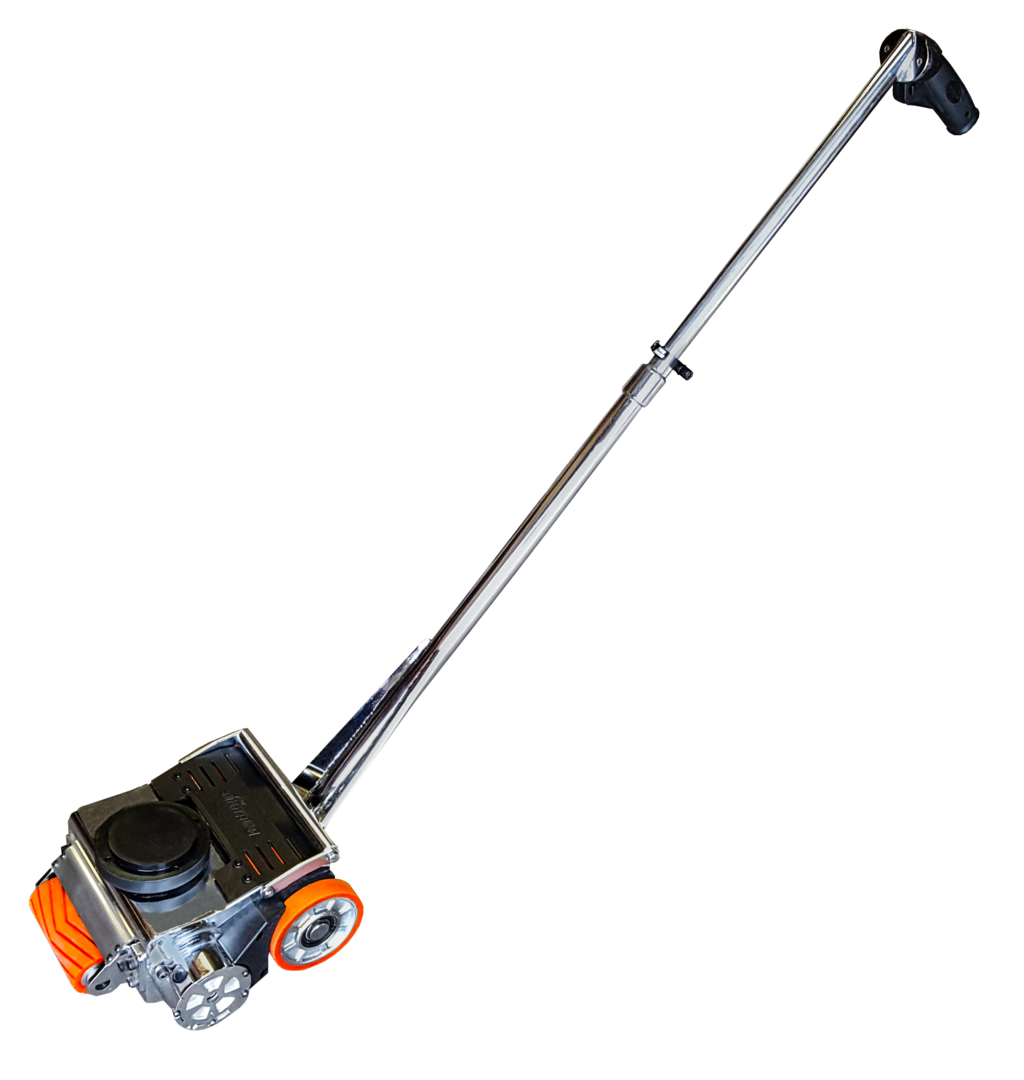 Designed to push and pull wheeled loads with power

and precision.

Compact and fast-charging NiMH battery packs, with easy drop-in battery replacement, can provide continued use of the machine without the worry of wires or charging cords getting in

the way.

The PMG can quickly and easily situate between closely arranged wheeled loads, allowing for extreme maneuverability in

tight spaces.

Multi-adjustable handle options are available to allow you to tailor the PRG to many different applications and operators of the machine.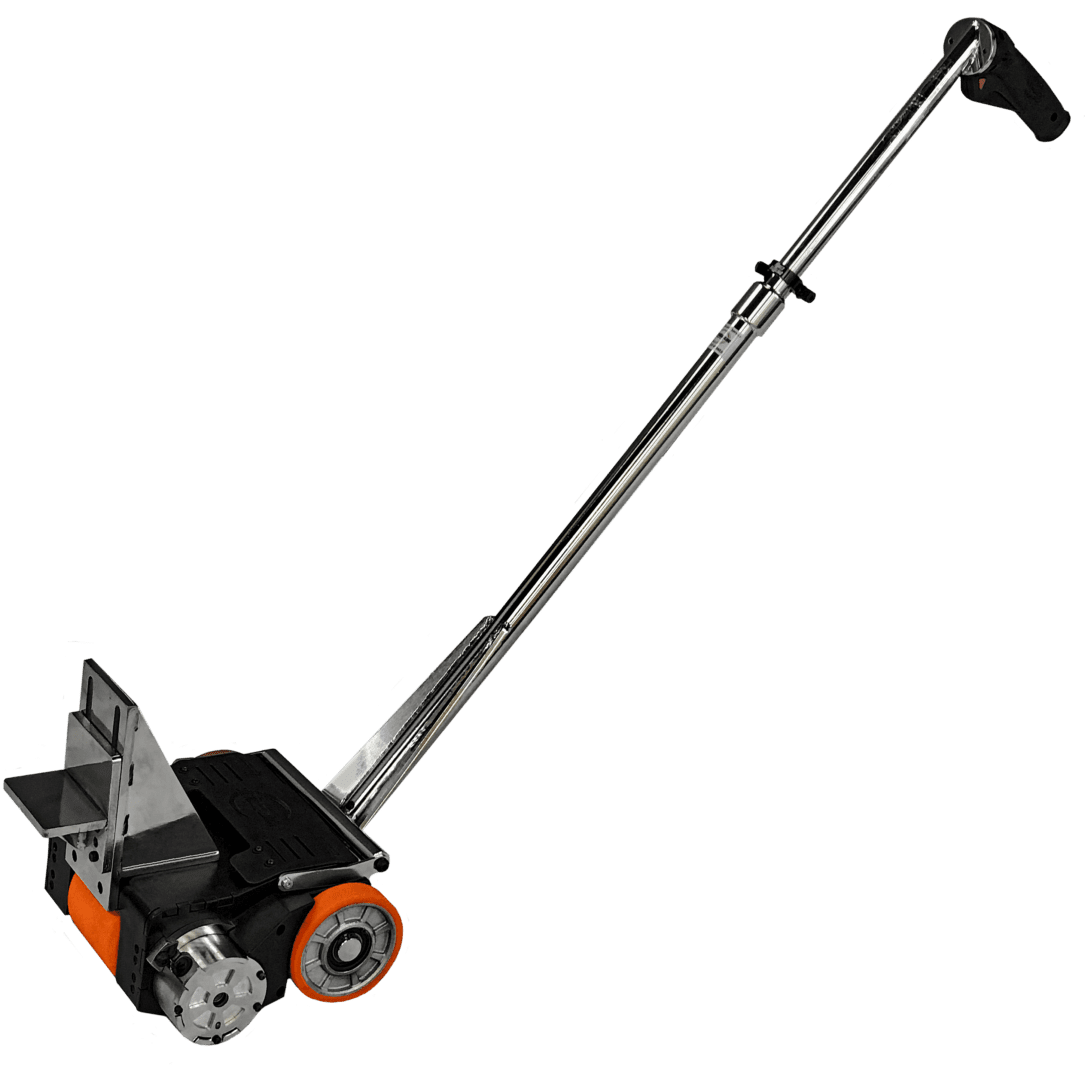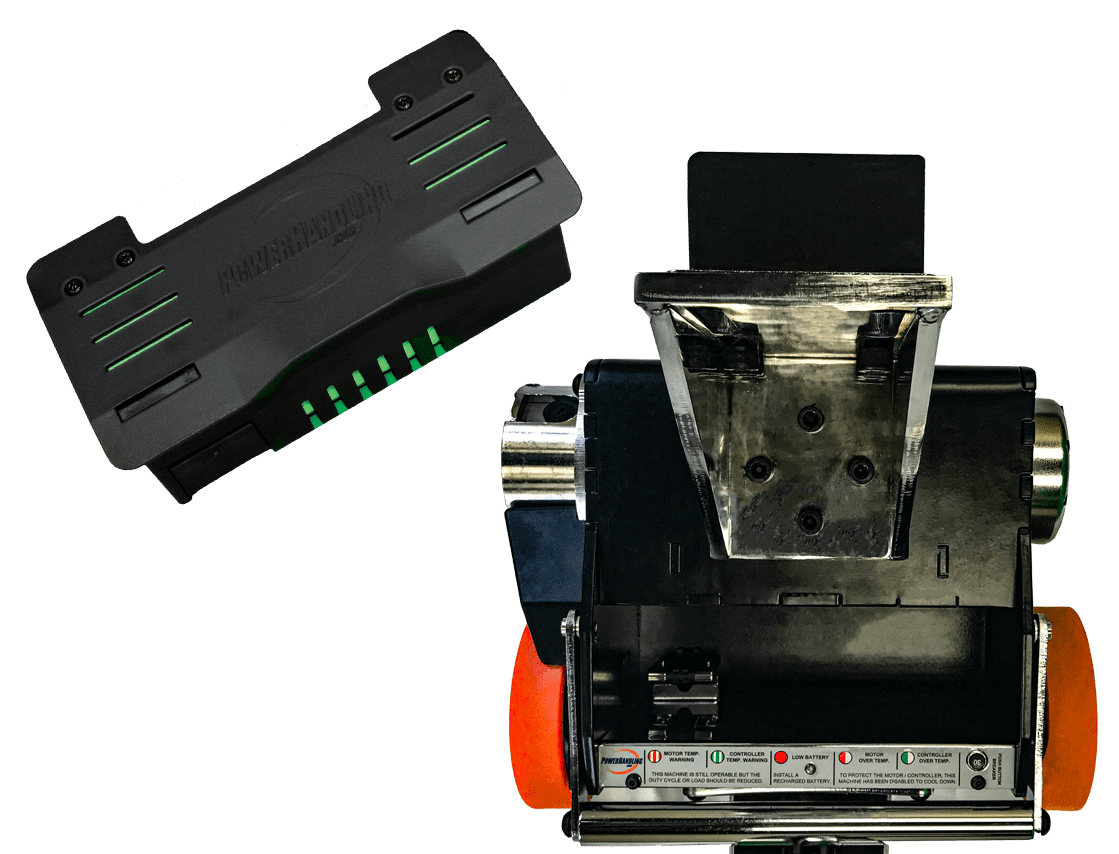 High-Performance Battery Packs
The powerful 36V NiMH drop-in battery provides easy and fast battery replacement to keep you working, with no wires or plugs to connect. The quick-charge battery allows for continuous running with a spare battery to always keep operations moving.
The variable throttle provides a substantial amount of speed control in both forward and reverse directions, allowing for improved control when maneuvering loads.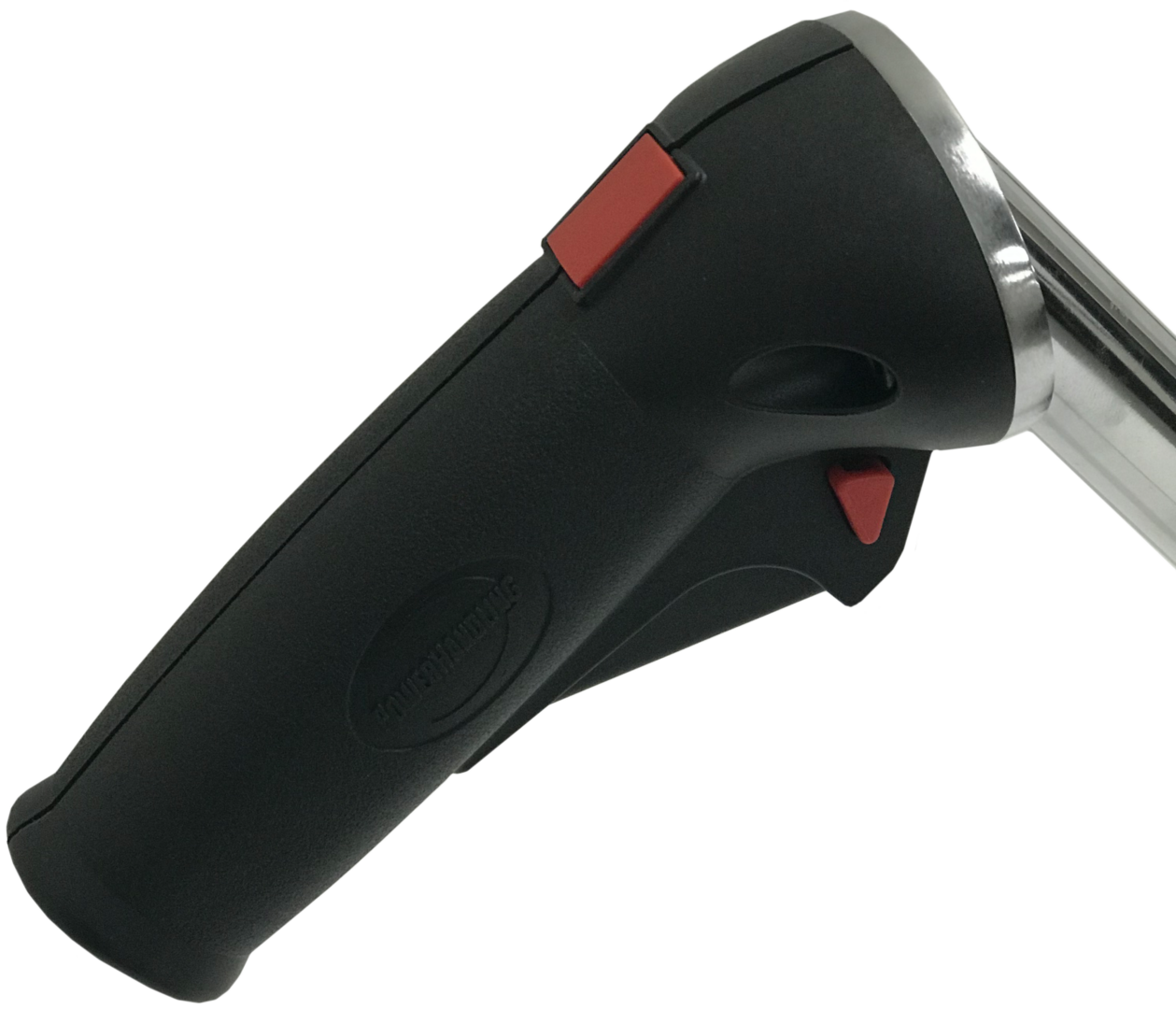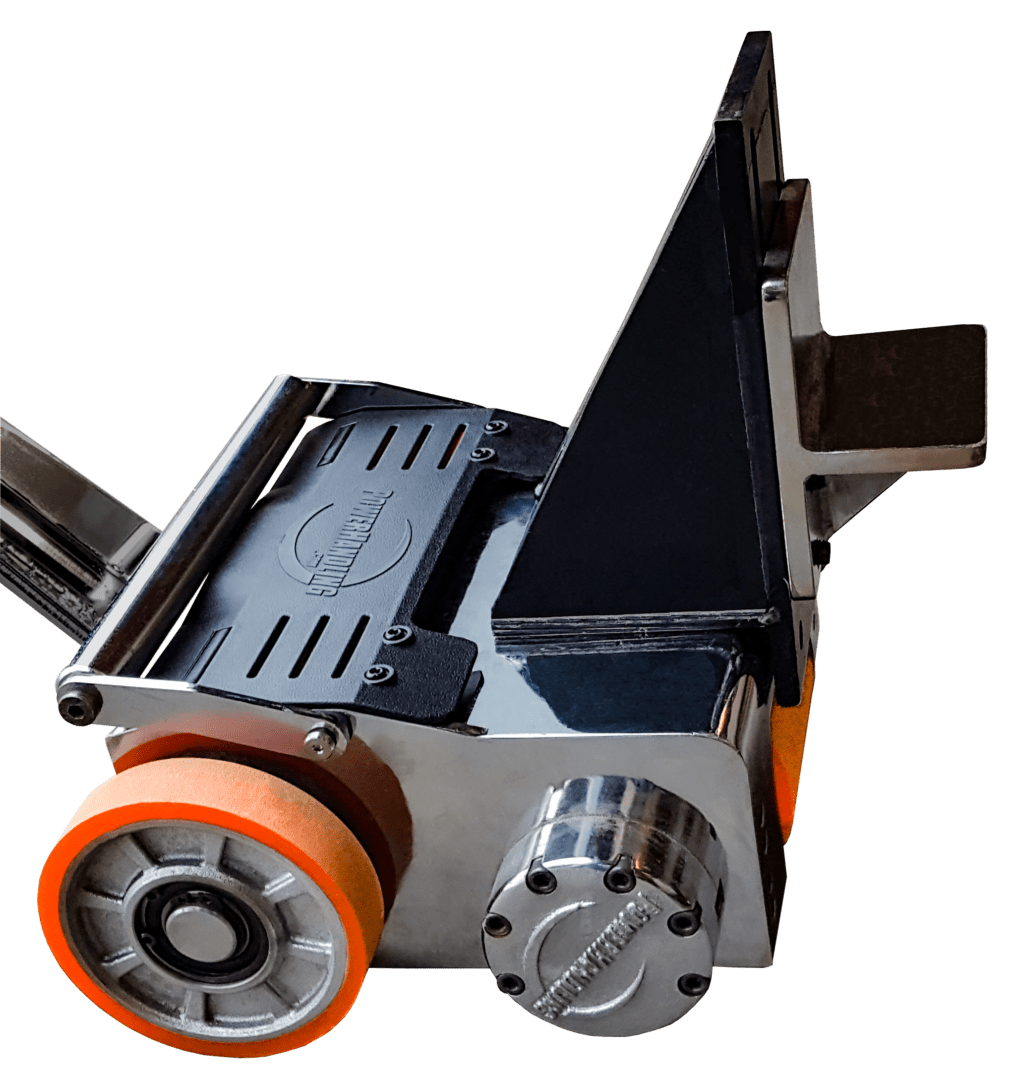 Pusher Bracket

Hitch Option
This hitching system is designed for straight-line pushing of loads and does not require a specific bracket to be mounted on your cart to use.
Cup & Disk

Hitching Option
This hitching system uses a disk on the PMG that can be rotated by hand or tool to raise it higher, engaging with an inverted cup that is mounted to the cart hitch. This hitch has considerable maneuvering capabilities while also offering the ability to brake and hold the load.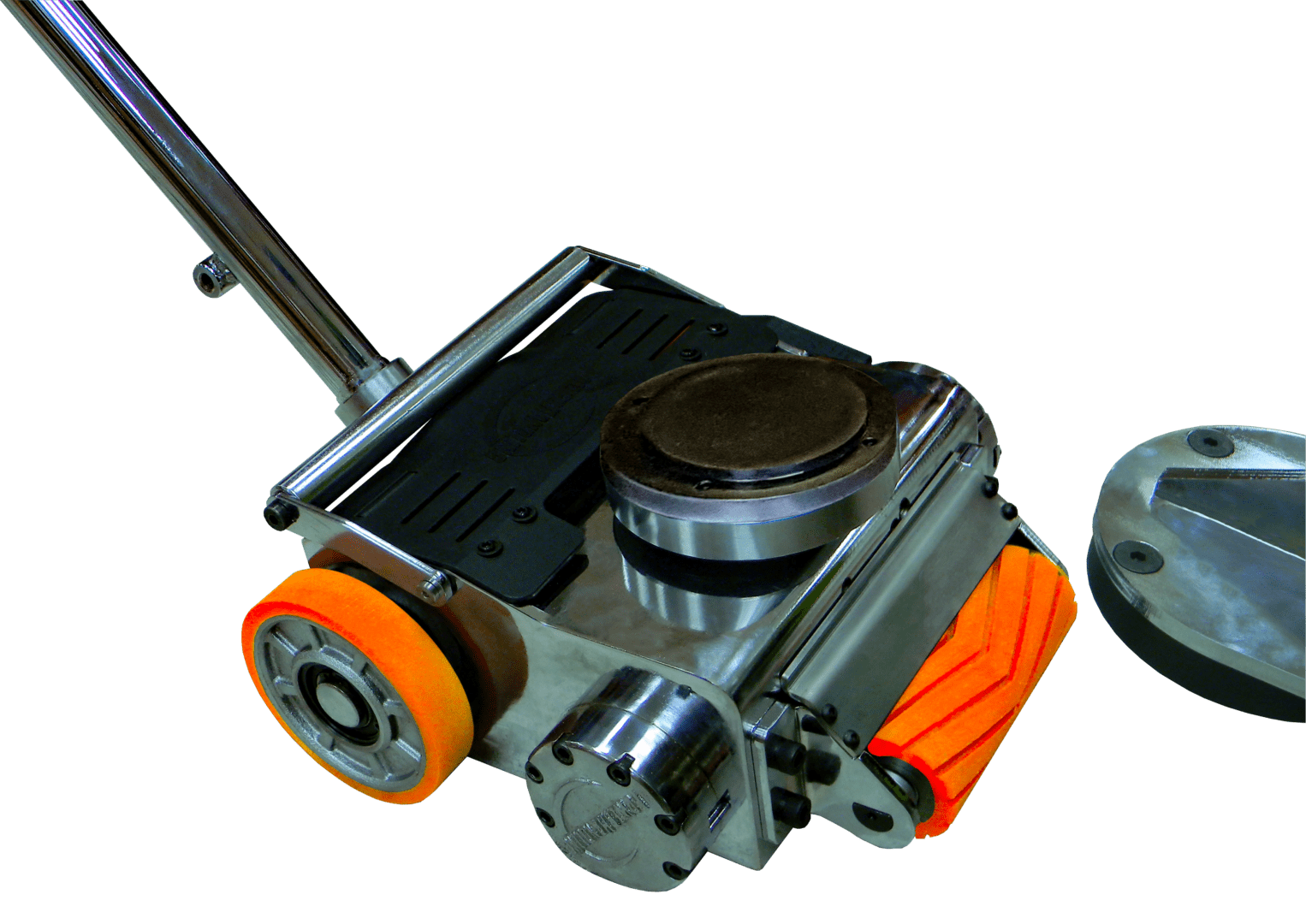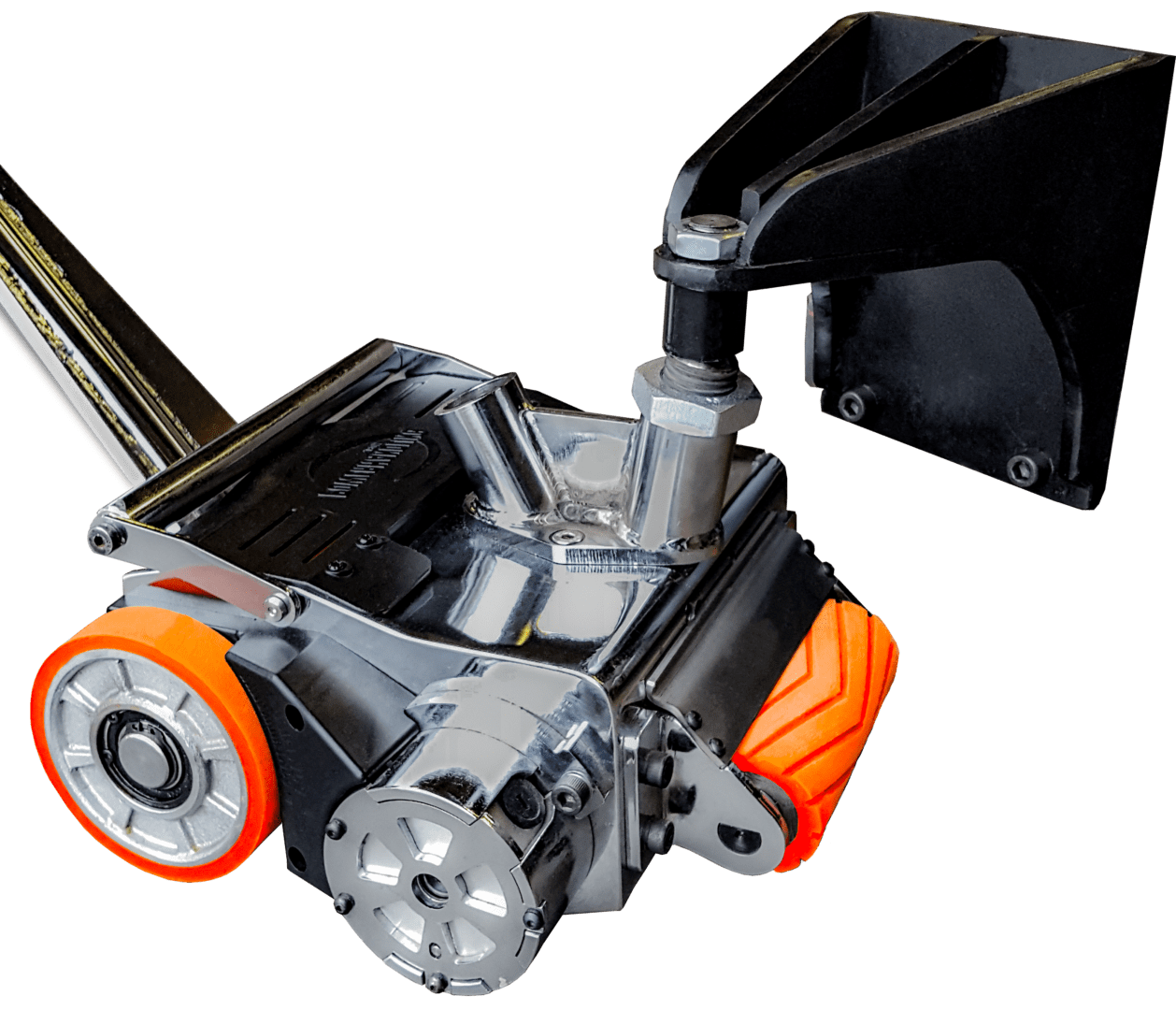 This hitching system uses two tapered pins - one for pushing/turning and the other for pulling/turning. This design offers fast hitching and unhitching and is able to handle greater floor variations than the cup & disk hitch option.
The PowerMover G-Series is designed and built to move wheeled loads up
to 80,000 lb.
Models

Gearing

Force Exerted At

Drive Roll




Newtons | Lb

Estimated Load

Moving Capacity




Kg | Tons

Running Speed

(Lightly Loaded)




M/Min | Ft/Min

Duty Cycle Capability

Recharge Time

Battery Type

Battery Weight

PMG 40

160:1

22,600 | 5,080

25,000 | 28

17.1 | 56

Low To

Medium Duty




(Rest Periods Required)

120-180 Minutes

NiMH

8 lb

PMG 50

200:1

29,200 | 6,564

32,000 | 36

13.2 | 43

PMG 70

300:1

43,100 | 9,689

48,000 | 53

8.7 | 29 Request more information.