YOUR MATERIAL HANDLING SOLUTION.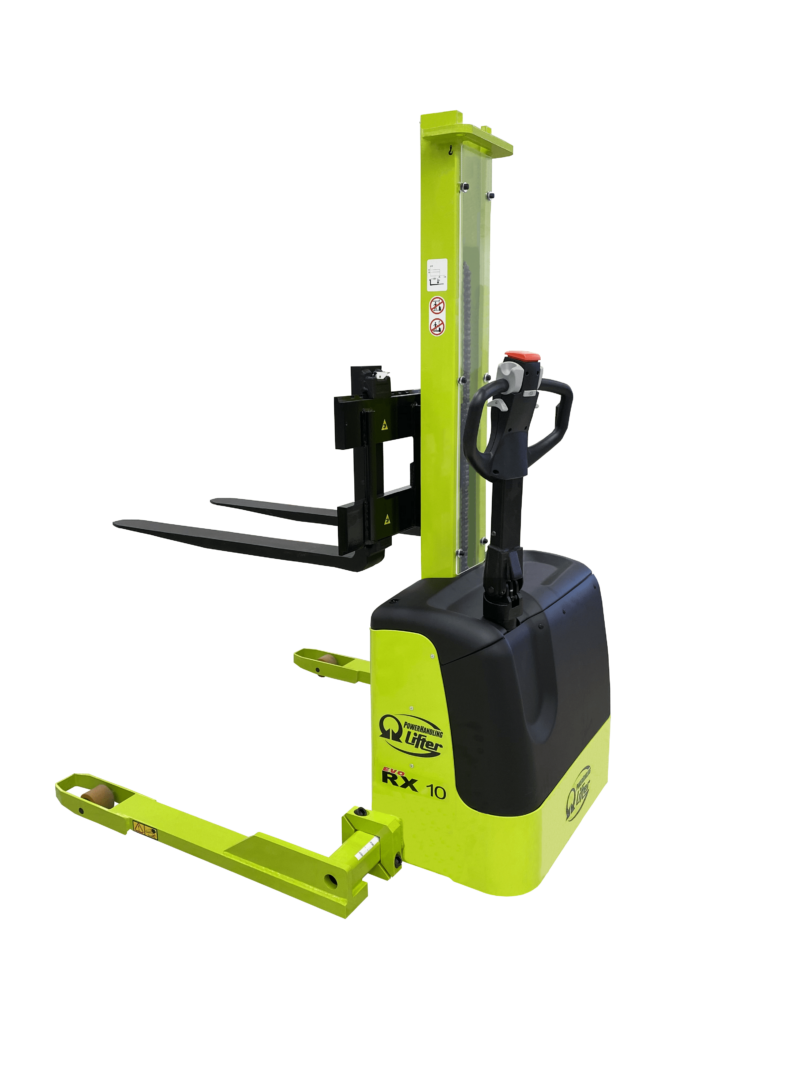 The RX10 is the most compact of the electric stackers PowerHandling Lifter has to offer with a single mast suitable for loads up to 1,765 lbs. and elevation up to 61". The RX10 allows for ergonomic, comfortable use with low maintenance costs.
Intelligent Tiller– Fully integrated ergonomic techno-polymer tiller system including fingertip throttle and proportional fork controls, safety pushbutton, horn, turtle button, hour meter, battery status indicator as standard equipment.
Electric Lift & Drive – Push button electric lift and drive on pallets up to 1,765 lbs.
Electronic Traction Control– Control to avoid wheel spinning and get the maximum in any situation.
Variable Speed– Variable speed control in both forward and reverse directions.
Adjustable Forks– Universal ISO FEM 2A fork holder allows a manual and easy fork adjustment to carry any kind of load, pallet or skid.
Adjustable Legs– Adjustable base legs to fit with various pallet sizes and aisle widths. With its superior versatility and extreme durability, it is the ideal solution for any indoor application.
Vehicle Type | Electric Pallet Mover and Lifter
Load Capacity | 1,765 lbs.
Battery | Li-Ion
Wheels | Rubber/Poly
Max Speed | 3.7 mph
Lift Height | 61″
Other Pallet Stacker Options: