PowerPallet 2000 Semi-Electric Pallet Jack
Upgrade Your Manual Jack to

Full Power
The PowerPallet 2000 is a complete drive package that can be installed onto your manual jack, converting it into a powerful, yet ultra-compact, motorized jack.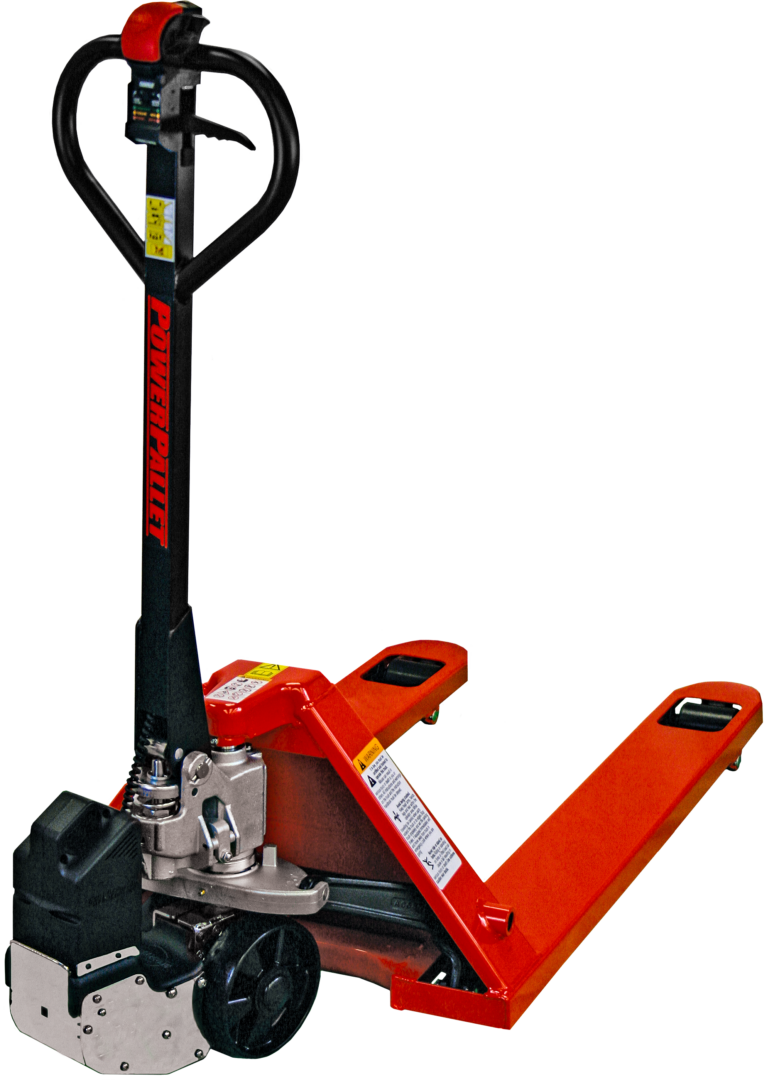 Perfect for light-duty applications
Compact, quick-change, fast charging Li-ion batteries
Highly maneuverable
Quick-lift manual pump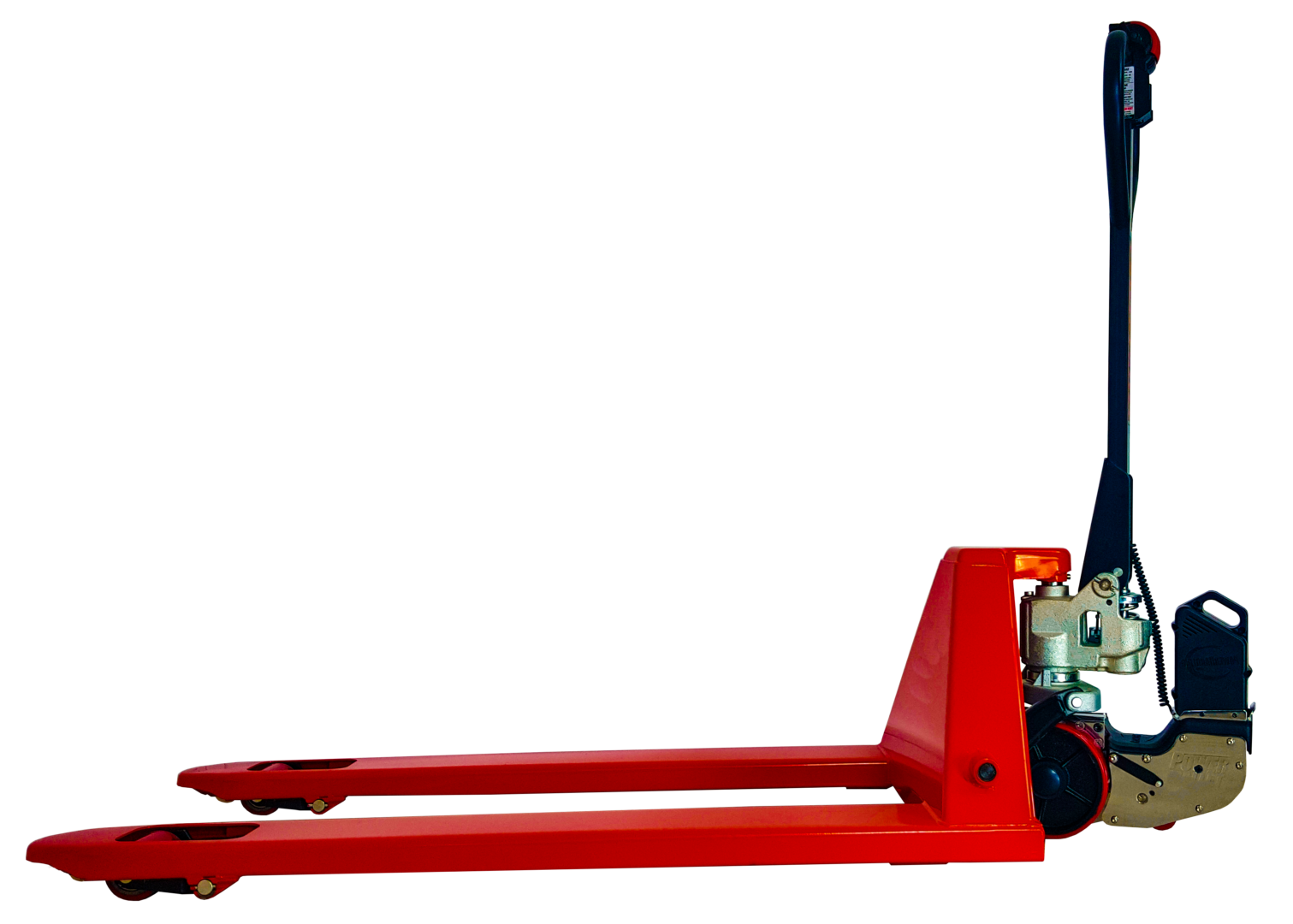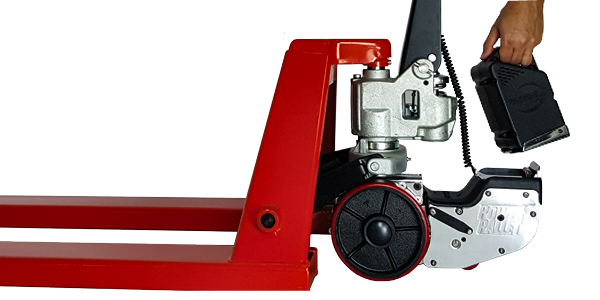 The lightweight 4.5 lb Li-ion quick-change battery allows for fast and easy battery replacement to keep the PowerPallet running while charging the depleted battery on a separate charger.
The 90-minute quick charge battery allows for continuous operation with a spare battery.
With a turning radius the same as a manual jack, there is nothing more compact or user friendly for maneuvering heavy loads in tight spaces. The compact size of the attached drive unit also improves operator visibility of the load as well as surrounding work areas, when compared to larger walkie electric pallet jacks.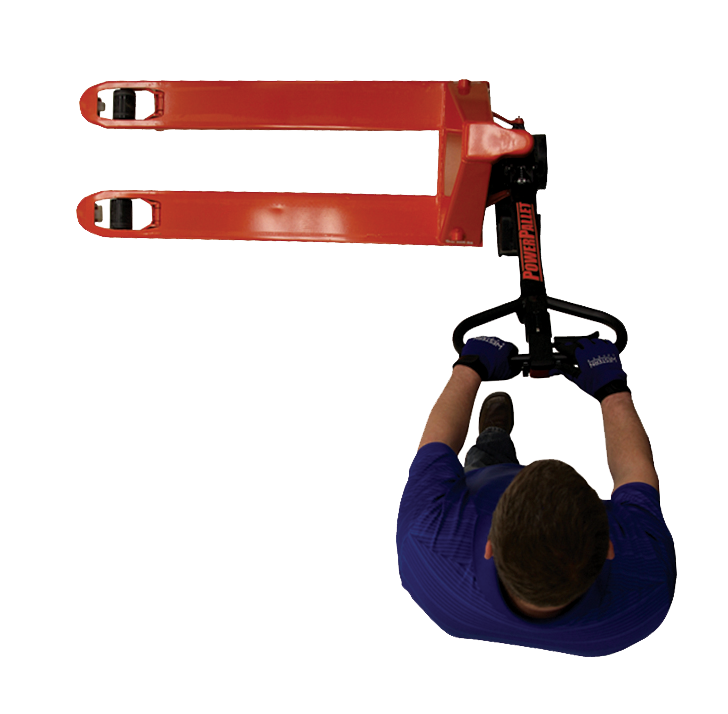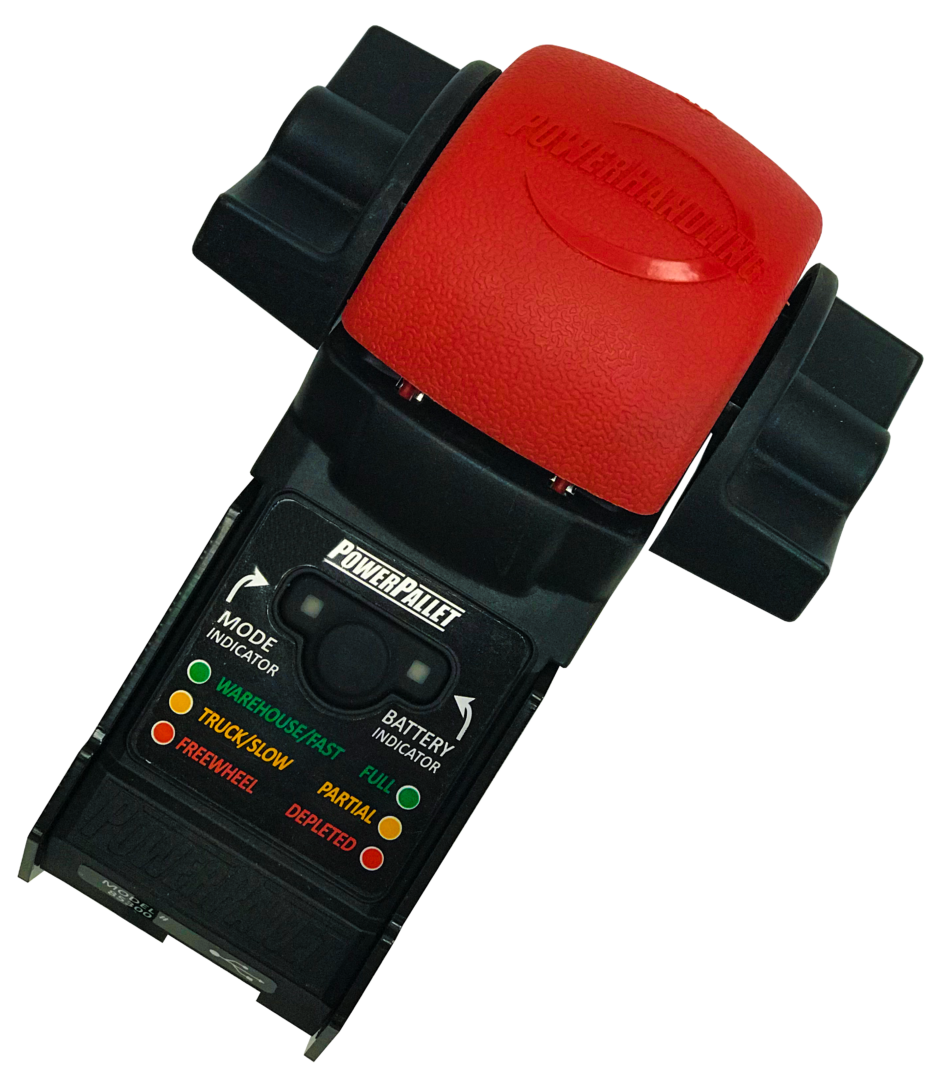 The PowerPallet 2000 offers three modes of operation to suit the application you need. Warehouse mode allows the PowerPallet to quickly and efficiently move your load with speed and control. Truck mode limits the maximum speed for slower operation and allows the PP2K to operate with the handle in the upright position, this increases maneuverability in confined spaces such as crowded warehouses or trucks. Manual mode can be used to operate the jack manually, without the need for battery power.
The intelligent technology of the PP2K features an integrated USB port used for updating software as well as providing "keyed operation". This optional feature turns the USB drives into tailored "keys" that modify the operation of the PowerPallet to each specific operator and provides a safety measure, locking out unauthorized users.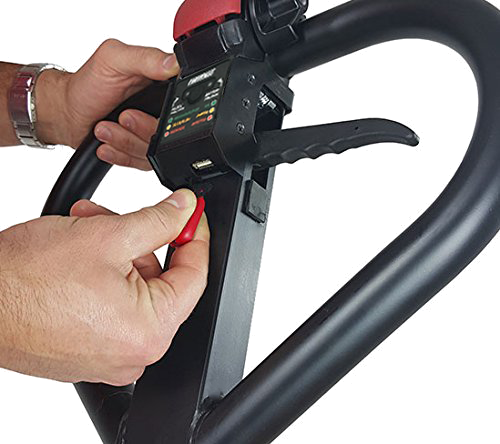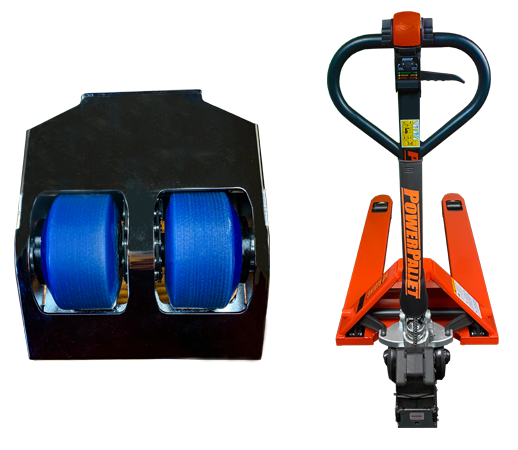 The PowerPallet Dual Wheel option adds a second drive wheel to effectively make the drive wheel twice as wide. This allows the PowerPallet to be used in refrigerated trucks with channel floors and in other applications where increased traction is required.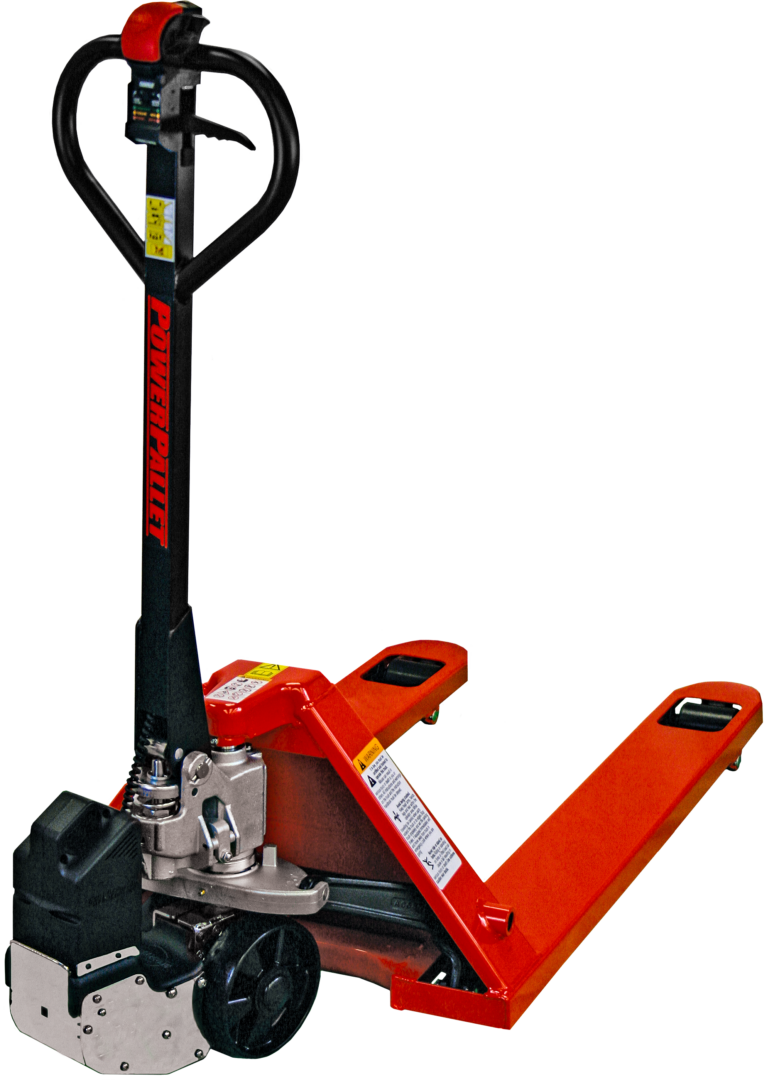 Semi-Electric Pallet Jack
The PowerPallet 2000 can handle tight spaces in trucking, deliveries,
small manufacturing, retail, and more.
2 hrs. from 80% depletion
Drive wheel/wheels: Poly
Steer wheels: Nylon Request more information.