YOUR MATERIAL HANDLING SOLUTION.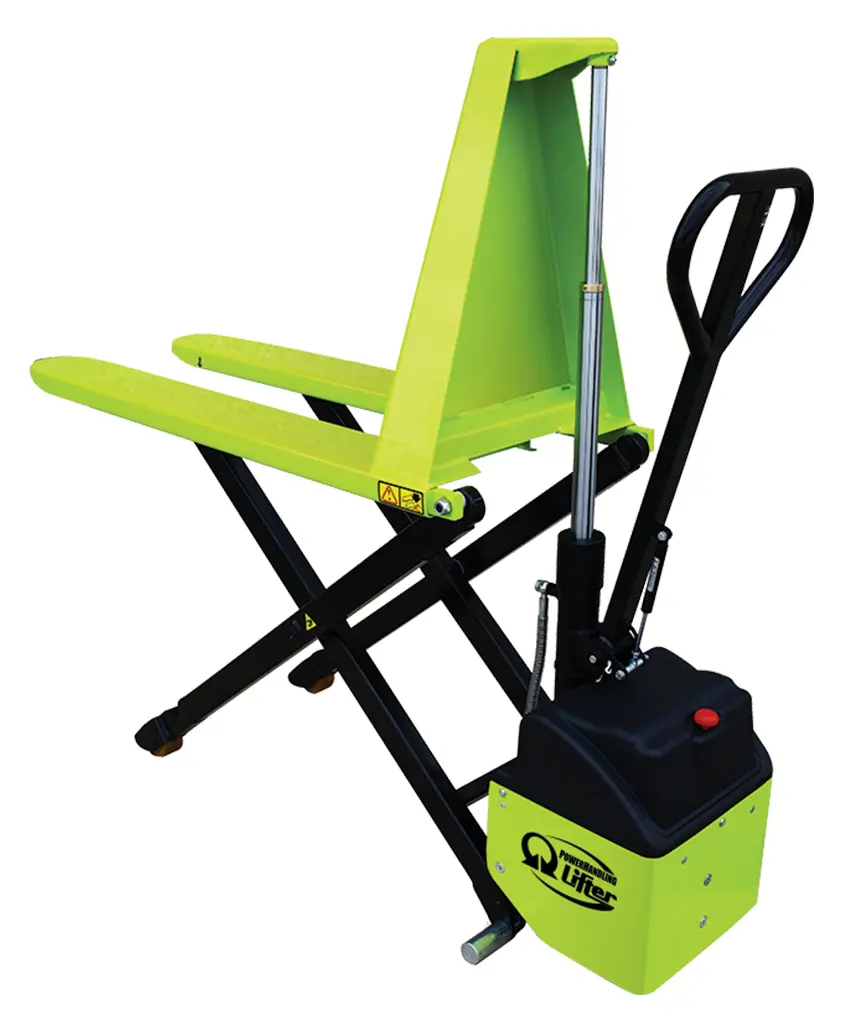 The HX10E Pallet Mover with Electric Scissor Lift
The HX10E is an electric scissor lift/jack for loads up to 2,200 lbs. offering a height-adjustable platform from 3" to 32" (standard workbench height) reducing operator strain. An auto-leveling system is also available that adjusts the height of the forks automatically to maintain the desired working height while loading and unloading.
Ergonomic Tiller – Ergonomic and comfortable grip and electric switch
Electric Lift – Push button electric lift on pallets up to 2,200 lbs.
Stabilizers – Machine stability is achieved by using load rollers in a more advanced position and providing front and rear stabilizers as standard
Auto-leveling (optional) – Automatic system that, by means of a sensor, adjusts the height of the forks keeping them at constant desired working height
Vehicle Type | Pallet Mover with Electric Scissor Lift
Load Capacity | 2,200 lbs.
Wheels |Rubber/Poly
Fork Dimensions | 27"W x 48"L
Lift Height | 32"