YOUR MATERIAL HANDLING SOLUTION.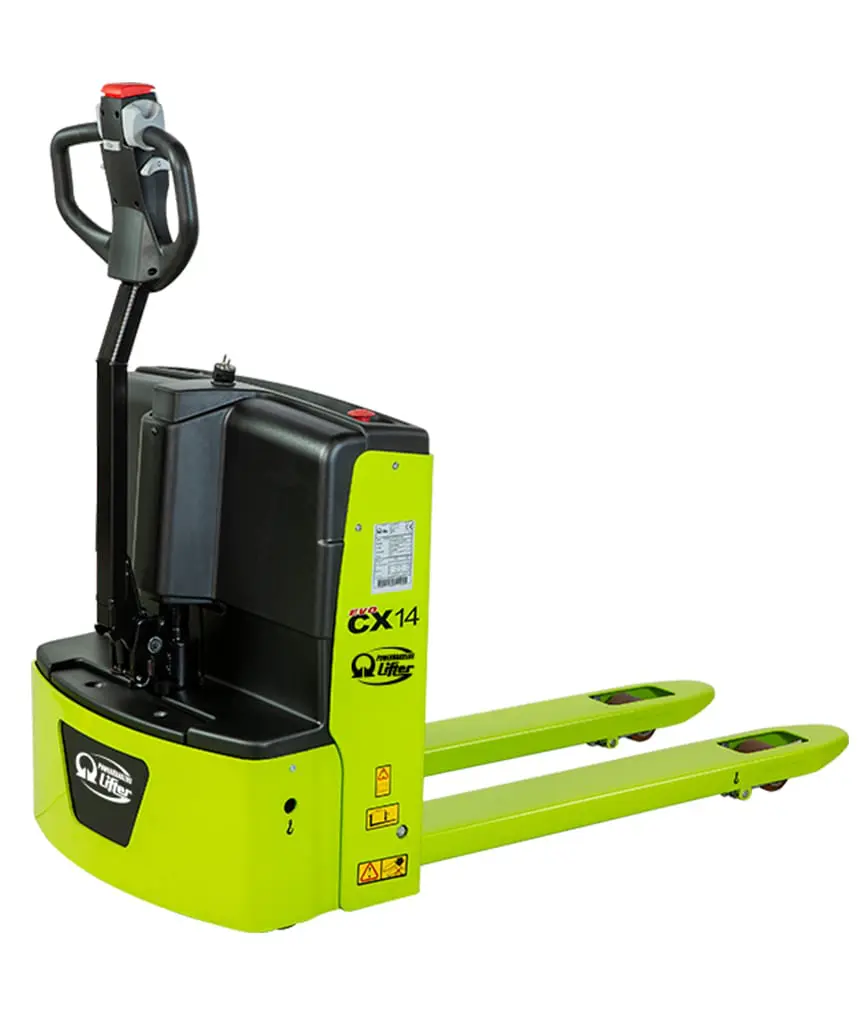 The CX14 electric pallet truck is compact, lightweight and easy to use in confined and tight spaces making it a great tool for retail, back of truck and of course, warehouse and industrial environments. The CX14 is no larger than a standard manual jack making it compact yet powerful enough to support weight loads up to 3,100 lbs.
These simple and efficient pallet trucks are built to last and are perfect for all your general material handling needs. The innovative CX14 powered by Li-ion batteries delivers high quality, long-lasting and safe performance, with sustainable operation.
Intelligent tiller – Ergonomic and comfortable grip, intuitive screen display
Electric lift & drive – Push button electric lift and drive on pallets up to 3,100 lb.
Rapid charge – Fully re-charged battery in less than two hours
Electronic traction control – Control to avoid wheel spinning and get the maximum in any situation
Variable speed – Variable speed control on both forward and reverse directions
Magnetic AC drive system – Increases performance, reduces sound emissions and minimizes energy consumption as well as maintenance costs
Vehicle Type | Electric Pallet Jack
Load Capacity | 3,100 lbs.
Battery | Li-ion
Recharge Time | 2 hrs.
Wheels |Rubber/Poly
Fork Dimensions | 27"W x 48"L
Max Speed | 3.7 mph